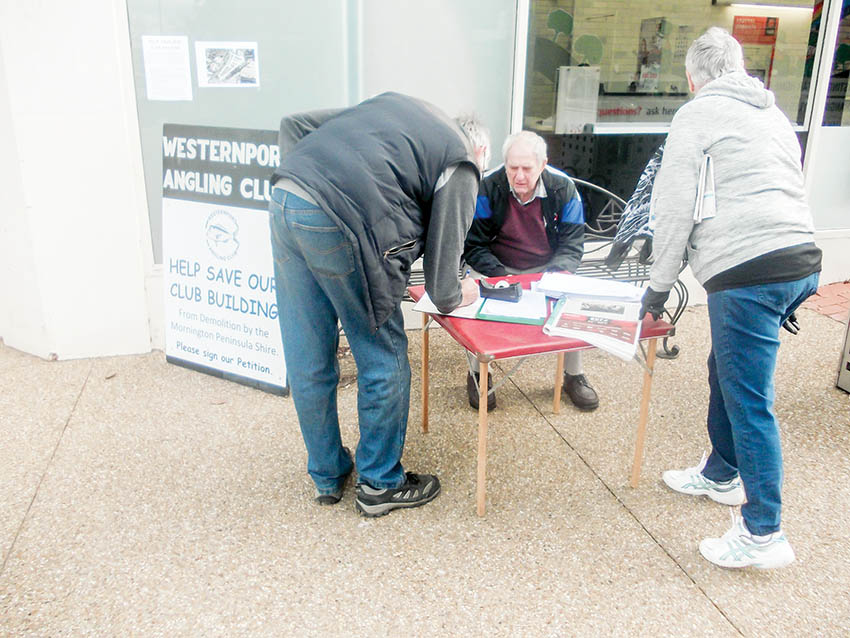 WESTERNPORT Angling Club members are calling on public support to save their club building and public toilets from the bulldozer.
Signatures are being collected on a petition to be presented to Mornington Peninsula Shire Council says there is no reason for the club to be on the foreshore.
The shire's latest plan for the Hastings boat ramp and parking area shows road and landscaping works in the site now occupied by the club's building.
Club members say no other building in Hastings would meet the criteria for weighing and cleaning fish, boat trailer parking, fishing competition presentations, use of the club liquor licence and for keeping a defibrillator.
They are concerned the boat ramp parking design is on display for just six days before it goes for final approval at the 6pm, Tuesday 26 June council meeting at Hastings Community Hub.
Members say their alternative plan (sent to the shire in April) has more parking spaces and fewer traffic "conflict" areas than the shire's plan while retaining the club building and public toilets.
Organiser Don Newman said the petition had more than 250 signatures. Members will continue to collect signatures at Hastings shopping centre and the Amazing Bait & Tackle shop over the coming weeks.