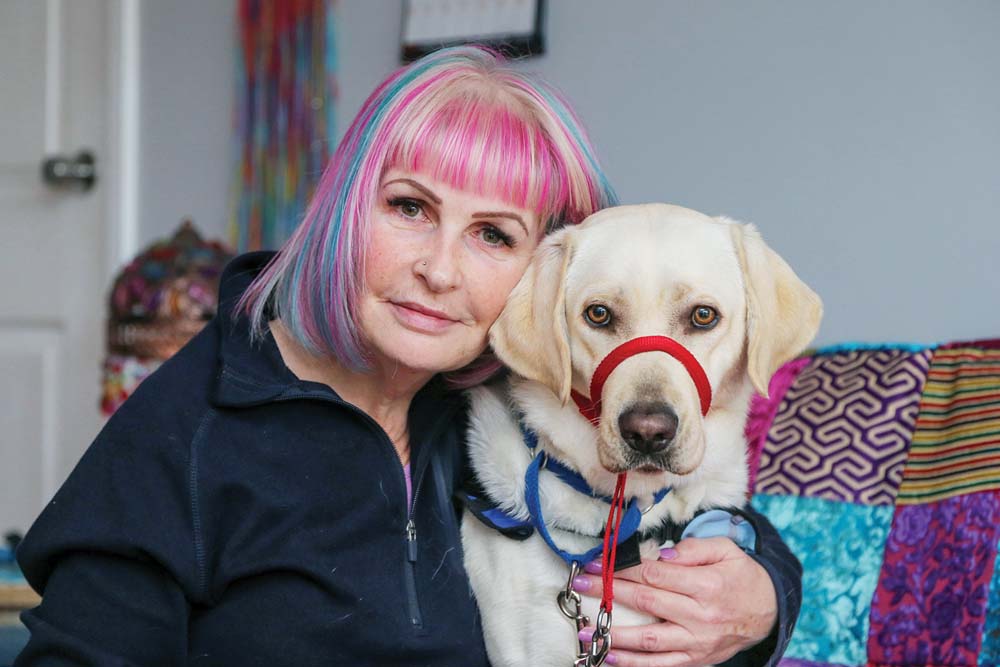 A MORNINGTON dog owner says she can't exercise her assistance dog in on-leash parks because other dogs which are allowed to roam free rush up and harass it.
And she's blaming the lack of enforcement of the rules by Mornington Peninsula Shire rangers for letting this happen – particularly at Mornington Park.
Autumn Tanfield is quick to dismiss the "whinger" tag: "I really feel for my 14-month-old Labrador-cross assistance dog because, while she's allowed to have down-time from her training – without her coat on – she is always supposed to be on-leash and never to run wild.
"It's a real dilemma for me. She's like a teenage girl and is difficult to hold onto when she gets excited. All dogs like to play, but she can pull me over."
Ms Tanfield said she risked being abused when she reminded other dog owners of the park's on-leash rules.
"People don't take any notice of the signs," she said.
"They let their dogs run straight over even when Coco is wearing her identifying coat, yet when she is on dog-time she is not supposed to wear it as she's having a break from training. I don't know if their dogs are going to be aggressive or not. It freaks me out. Their owners should have them under control."
The nurse for 40 years who suffers post traumatic stress disorder (PTSD) Ms Tanfield said Coco was supposed to have an hour's exercise each day which was factored into her training. She said a trained assistance dog was valued at $35,000 and only obtained after a rigorous vetting of applicants by the relevant organisation.
Requests for dogs go through an expressions-of-interest process. "We have to sign a 12-page document and the CEO of the organisation flies down from Sydney to oversee the hand-over. They are very picky about who their dogs go to."
Ms Tanfield said she frequently called shire rangers who typically replied there was "nothing we can do about it".
"I'm not complaining about the odd person who lets their dog run free – it's the sheer number of people. Some have no concept of the rules."
The shire's environment protection manager John Rankine said responsible pet ownership was an important issue in the community. "The council's ranger team will always respond to reports of dogs at large or dogs that are not on leash," he said.
"We encourage all dog owners to have their dog under effective control at all times."
He said rangers would further investigate "if the community member provides specific locations and times".