FOOTBALL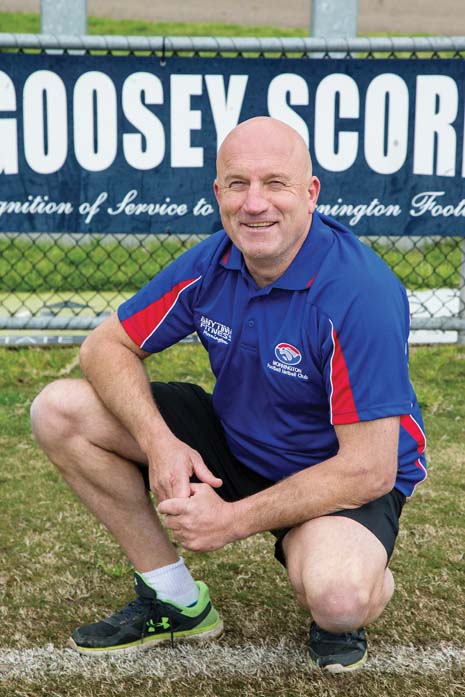 MORNINGTON seniors head coach and former champion footballer Simon Goosey turned heads on Saturday afternoon after he was spotted making a surprise return to the field for Mornington's reserves side.
Goosey, now 50 years old, had a legendary playing career in the MPNFL with Mornington, kicking close to 2000 goals over 300 games before turning his attention to coaching.
Much to the surprise and delight of the crowd at Alexandra Park, the legendary forward again ran out for his old club in what would prove to be a triumphant return to football.
Goosey's appearance was the result of an injury crisis that has struck Mornington, resulting in a number of coaches having to dust off their old playing boots to lend a hand when needed.
"We've got seventeen injuries at the moment. I played about half a game just to help out the kids. We've got so many injuries and a couple of blokes were crook today so me and another coach had to play," Goosey said.
Despite a successful return to playing football, Goosey was quick to shut down any speculation that he might be a regular fixture on the field going forward.
"No that wouldn't be nice, I'm a bit old," he said when asked if he would consider a permanent comeback.
Goosey, donning number 41, remained firmly in the goal square during his time on the field but managed to boot a couple of goals before leaving the ground at three-quarter time to prepare for coaching the seniors later that day.
His two-goal contribution helped the Mornington reserves to a comfortable 75 point win over Rosebud 15.12 (102) to 4.3 (27).
Goosey went on to coach his seniors side to a convincing win over Rosebud later in the afternoon.