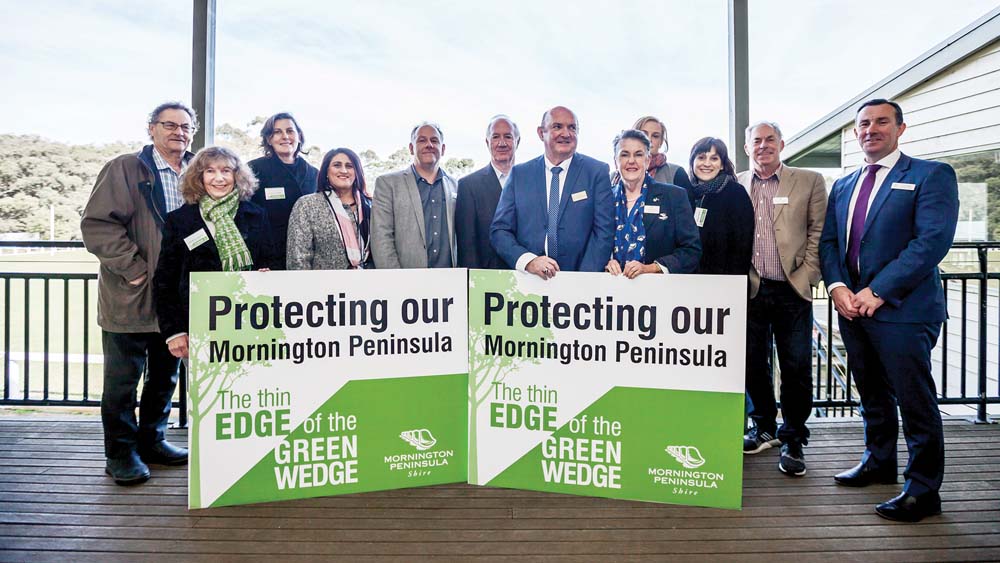 THE Mornington Peninsula was set to play a greater role in feeding Greater Melbourne's growing population, a speaker at the Green Wedge Summit at Main Ridge Community Hall, Friday 22 June, said.
Melbourne University's Dr Rachel Carey, who heads the Foodprint Melbourne project, said the increasing urbanisation of large areas of formerly productive farmland around Melbourne highlighted the importance of maintaining agricultural production on the peninsula.
"The resilience of city food systems is facing growing challenges from population growth, urban sprawl, climate change and from declining supplies of natural resources, such as land, water and fossil fuels," Dr Carey said.
"Agricultural production across the Mornington Peninsula remains rich in diversity, scale, production capacity and, importantly, is close to local markets. It has a combined value of primary agricultural production and significant processing businesses valued at $1 billion annually."
Dr Carey said favourable climatic conditions, underpinned by fertile soils, contributed to a unique natural landscape that supported a variety of high quality food and fibre production systems.
Significant agricultural industries included poultry farms, horticultural (fruit, vegetable, salad mix) systems, vineyards, livestock and fibre enterprises, and an expanding diversity of artisan and value-added businesses.
"One of the most important issues for the long-term resilience of the peninsula's agricultural activities is to ensure their financial viability," Dr Carey said.
The area of agricultural land qualifying for the shire's farmland (2013/14) rate is about 40 per cent – or 290 square kilometres – of the Mornington Peninsula's 720 square kilometres.
Dr Carey said the region's seasonal production diversity was part of an important risk management strategy that provided full-time employment and ensured secondary and tertiary industries benefited from consistent business, including transport, distribution, processing and sales.
First published in the Southern Peninsula News – 26 June 2018