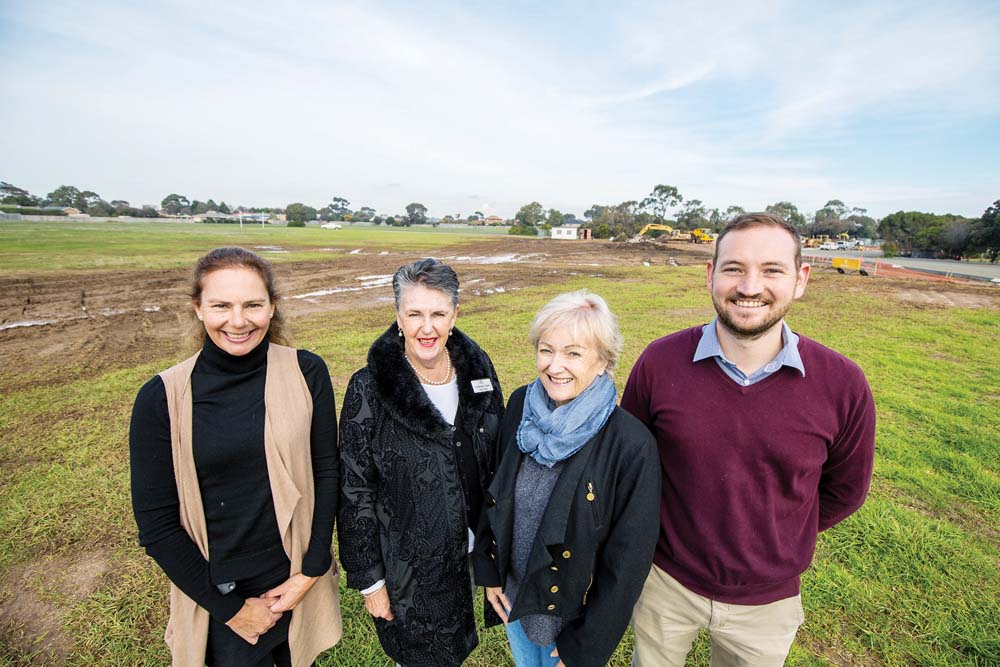 SPORTY types in Mornington can look forward to using a new athletics track and four soccer pitches at Civic Reserve, Mornington.
The $6.25 million project had been made possible with a $3 million federal government community development grant, with the shire contributing $3.25 million.
The council agreed at its meeting on Tuesday 26 June to accept a tender for the works. Construction is expected to begin in August and, hopefully, be completed by May next year.
The improved facilities will better meet the needs of Mornington Athletics Club, Mornington Little Athletics Club and Mt Martha Soccer Club, the council says.
The reserve will feature a 400-metre all-weather athletics track, four full-size soccer pitches, space for a future pavilion, irrigation infrastructure and lighting for the soccer pitches. An extra 96 asphalt car parking spaces will be added to the 147 spaces currently being constructed. Pathways will connect the facilities to nearby residential areas, and there will be a stormwater basin, landscaping and buffer planting, and electrical upgrades.
The works will be carried out as part of council's civic reserve master plan which requires facilities to meet the current and future needs of the community and sporting clubs.
The mayor Cr Bryan Payne said the vision for Civic Reserve was to provide new athletics and soccer facilities that will improve its appearance, safety and amenity. He said the all-weather track would allow the athletes and little athletes to train and compete at an "international standard" facility.
"Mt Martha Soccer Club has grown significantly over the past few years and now has more than 400 players," he said.