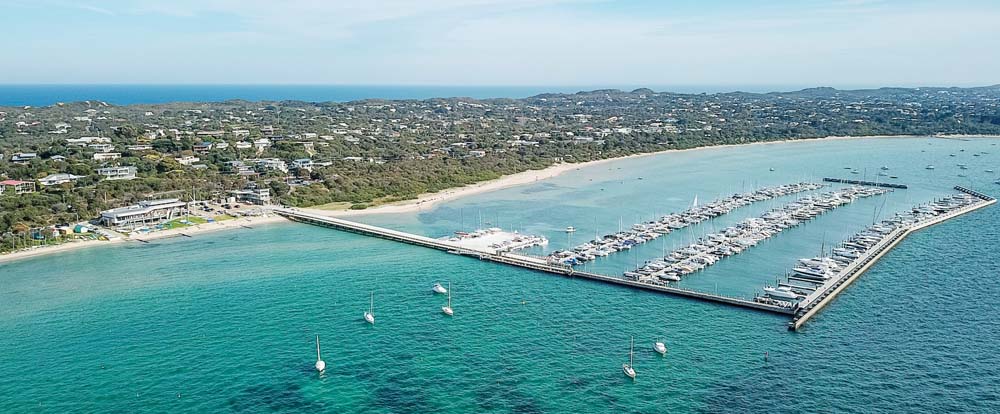 AUSTRALIA'S best young sailors are gearing up to compete in a series of races off Blairgowrie Yacht Squadron.
They will be among 24 teams in the Australian Schools Team Sailing Championships in which sailors race with their school mates in teams of seven (six on-water and one reserve) for what's billed as the top prize in high school sailing.
Teams consist of three helms and three crews from each school.
Blairgowrie Yacht Squadron sailing manager Liam Edleston said the teams' sailing, to be held 11-15 July, was a "great spectacle".
"[It] is a fantastic element of our sport," he said. "A large portion of the sailing community has not been exposed to its fast-paced, fun and technical format.
"We are planning to race adjacent to the main pier, allowing viewing from the main deck, lawn, pier and hardstand. This will mean fine viewing for spectators."
Team sailing consists of hundreds of 10-minute races between two teams of three in Pacer dinghies. In a round-robin style format, teams race opponents with on similar points over the first three-and-a-half days. The top teams then compete in a finals series.
Entrants include defending champions The Scots College, from Sydney, arch rivals Westminster School, from Adelaide, Hobart's The Friends School and Perth's Christchurch Grammar School. Brighton Grammar School will represent Victoria. Ascham School, of Sydney, will battle it out against other all-girls' teams for the national trophy. Last year they lost to The Friends School in the girls' grand-final.
Organisers say the lead up to the event has highlighted the cohesiveness of peninsula clubs with Mornington, Sorrento, Westernport and Ranelagh yacht clubs all providing support.
With Harry Fisher
First published in the Southern Peninsula News – 3 July 2018