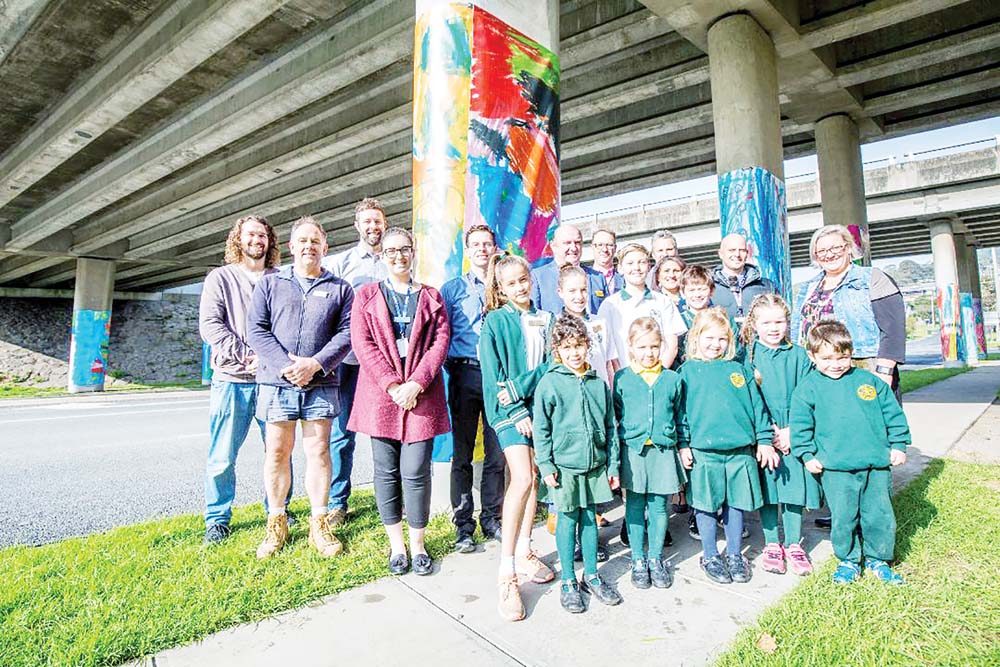 DROMANA Primary School pupils have responded to repeated graffiti attacks at the McCulloch Street freeway underpass by decorating the concrete themselves.
Working in conjunction with Mornington Peninsula Shire and VicRoads the pupils' works have helped bring life and vibrancy to the area.
The artworks have been developed through workshops with Jill Anderson from the shire's arts and culture team and prep pupils who created indigenous animal oil crayon drawings. Their Grade 6 buddies recorded the preppies' stories to accompany the works.
A total of 12 artworks will be installed and an eBook with all the artworks and stories will be available via the Mornington Peninsula Shire and Dromana Primary School websites.
Dromana principal Bruce Mesley said being involved in "this unique project highlights our school's connection to place".
"It allows our prep and Grade 6 students to create a link to the first landholders and the magnificent environment in which we reside," he said. "These artworks adorn what was a very understated structure."
To view the artworks head to mprg.mornpen.vic.gov.au
First published in the Southern Peninsula News – 10 July 2018