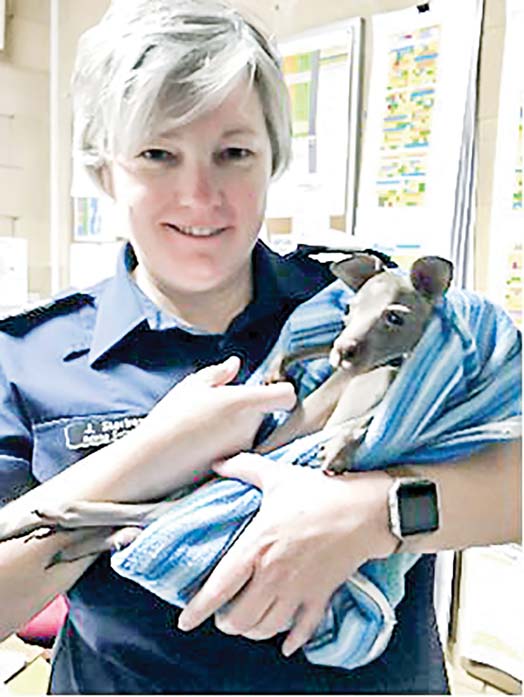 ROSEBUD police were called to check on a kangaroo that had been hit by a car on Old Cape Schanck Road, Rosebud, Monday morning 2 July. The kangaroo had a broken leg and other injuries and could not be saved.
Fortunately, Acting Sergeant Stephen Drew checked the kangaroo further and found a little joey in its pouch. It was taken back to Rosebud police station and cared for until collected by Wildlife Victoria. It is said to be doing "very well".
"It was an unfortunate accident that something good came out of," Sergeant Drew said. "Drivers should be aware of the dangers of hitting kangaroos which are pretty thick on country roads at dusk and dawn."
Police ask anyone hitting a kangaroo, or wombats or echidnas, to check to see if they are carrying young. If so they should call either Wildlife Victoria 1300 094 535, the nearest police station, or 000. This will ensure the animal is listed on the "animal hit" register as well as the "carrying any joeys" list.
First published in the Southern Peninsula News – 10 July 2018