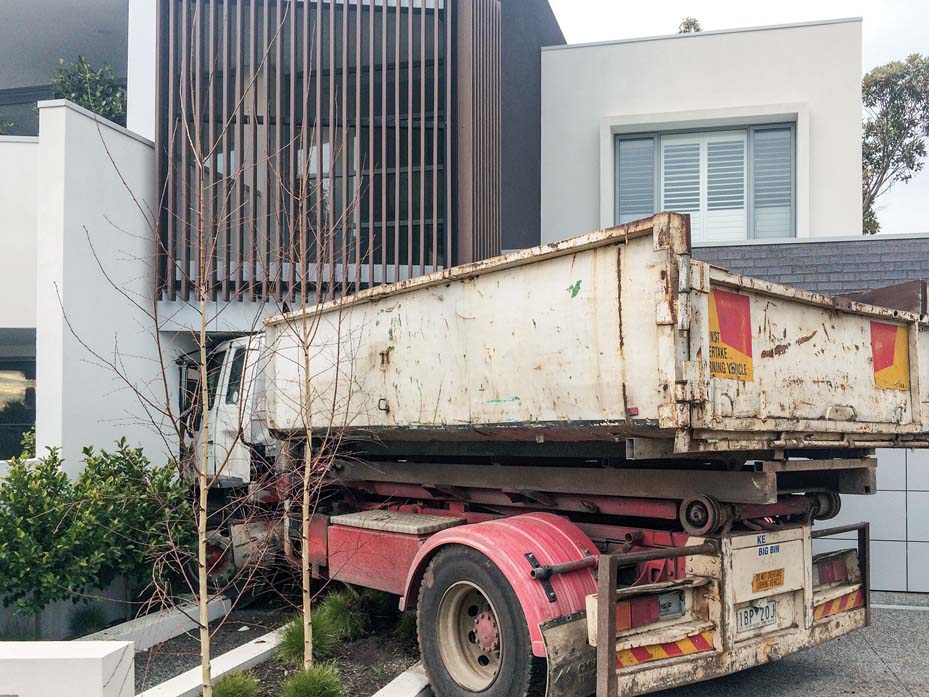 A TRUCK driver was lucky to escape injury when his tipper rolled down a slope and into a Mornington house, Thursday 5 July.
Sergeant David Collins, of Somerville Highway Patrol, said the 47-year-old driver of Cranbourne, was loading a skip bin in Flame Tree Grove when the front wheels lifted and the truck slid forward, crashing into the front of the two-storey house and causing extensive damage, 1pm.
The shocked owner was reportedly home at the time.
No one was injured in the incident.
A heavy haulage tow truck was called in to pull the truck free.
A Mornington Peninsula Shire surveyor later inspected the house to ascertain the scope of the damage.