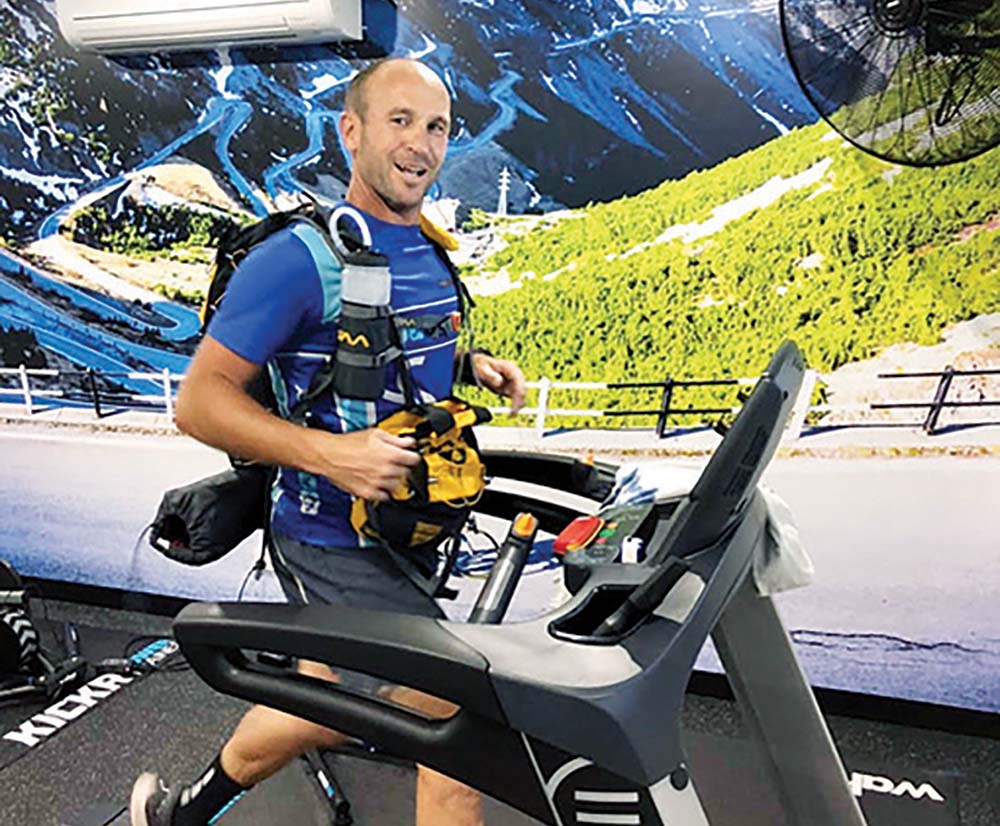 SOME competitive types will go to any lengths to improve their athletic performance. Dedicated to their sport, they aspire to lofty goals while noting every second saved, every centimetre gained, and every kilo lost.
That desire is making a new high altitude training centre in Mornington the go-to place for endurance athletes as well as those just wanting to lose weight.
The centre's technique works by drawing in air from outside the building and pumping it into a holding tank. There, the oxygen and nitrogen are split into their components with the oxygen taken out of the mix and pumped into the altitude centre at a controlled rate.
Air at sea level is 20.9 per cent oxygen but inside this is reduced to 13.9 per cent – the equivalent of breathing air at 3500 metres. By comparison, Mt Buller is 1800 metres high.
High altitude training was once only available to professional athletes. AFL footballers from Essendon, Geelong, Collingwood and St Kilda spent time in Arizona to reap the rewards of a tough pre-season's training. Now athletes on the peninsula can use high altitude training to acclimatise to the rigors of a low-oxygen environment to train for arduous hiking or trekking adventures.
"Athletes use high altitude training to enhance their endurance performance," New Heights Altitude Training Centre's Scott Pimlott said.
"At altitude the body produces more red blood cells as it adapts to the low-oxygen environment. It is 30 per cent harder to perform in that environment. Our clients find their bodies become so much more efficient because they have so much extra fuel.
"The body starts adapting after an hour in the high altitude environment; you can see the blood saturation levels changing. The body is adapting."
Mr Pimlott said high altitude training was also a weight-loss tool because it increases the body's metabolic rate over an extended period. The body consumes fat for five or six hours after a session enabling clients to achieve leaner muscle mass. They don't have to do as much training to achieve their goals to make big gains, he said, adding that one hour's exercise inside the centre equates to two hours' exercise outside.
"It helps people to increase their lung capacity, which benefits those who suffer from asthma. Also, it's a time efficient way of training."
A keen mountain biker, Mr Pimlott, of Red Hill, said recent clients had trained for an ultra-marathon in the Sahara over six days and 251 kilometres. "Others come to train for the ironman, running marathons and cycling marathons," he said.
"Rye boxer Jayde Mitchell trains at our facility as this type of training is popular in the boxing world."