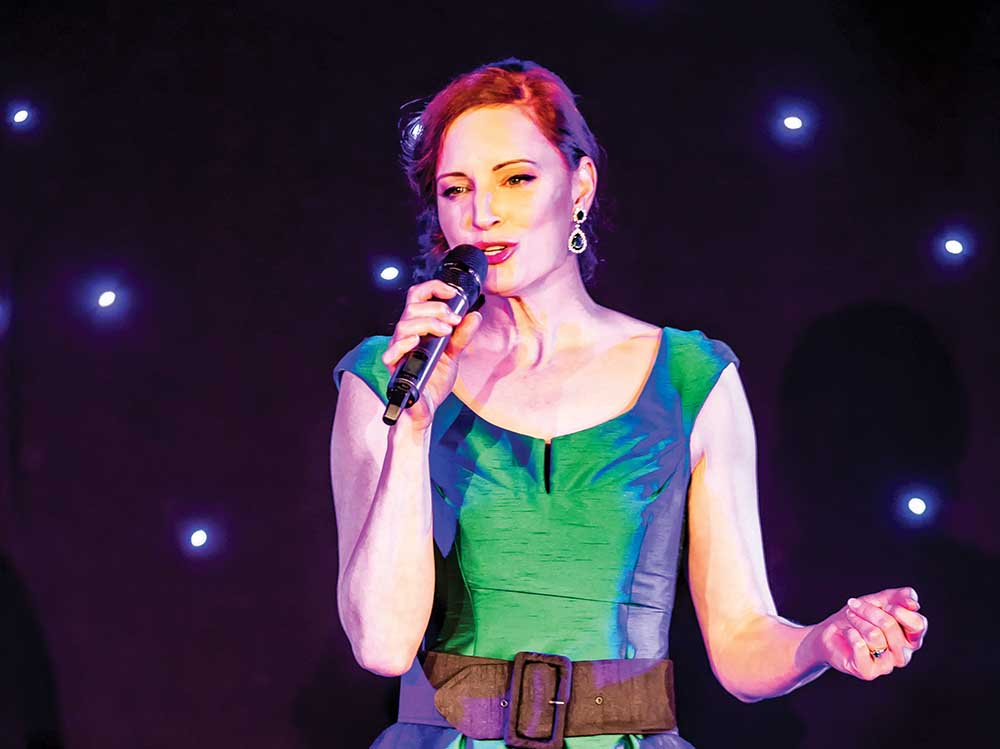 A DOCTOR could be forgiven for prescribing patients a dose of jazz music to help them get back in the swing and beat the winter blues.
During a consultation, she could break into scat singing to show them how to breathe properly or check their vocal cords, not to be confused with chords.
Or she could sing a gentle bossa nova to transport them from chilly Victoria to a sun-drenched beach in Latin America.
"It will never happen," laughs Dr Lizzy Gascoigne, a popular doctor at Mt Martha Village Medical Centre, who's also an accomplished jazz singer.
In the surgery, sharps have a completely different meaning from when she is on stage.
As well as fronting sassy retro jazz band Kissing Harriet, Gascoigne, who lives at Mt Eliza, has worked with pianist Bob Sedergreen at Paris Cat Jazz Club in the city.
Her most recent gig was backing Mt Martha-based magician Cath Jamison in a cabaret show in the Melba Spiegeltent in Collingwood for the Melbourne Magic Festival.
As a youngster, Gascoigne loved listening to jazz and became hooked on the rhythms, beat, improvisation and the complexities of the African-American music
"I played records of singers Sarah Vaughan and Frank Sinatra over and over," she says.
The hip (as in cool) doctor has performed with a big band at the HI Fi Bar in Swanston Street, Melbourne had a residency at The Wrong Crowd in Geelong where she also did "a life-changing jazz course".
And she also attended a jazz educators' course in New York City.
Has she ever had a gig when the cry went up, "Is there a doctor in the house?": "No, but occasionally when I do corporate gigs and look at  overweight businessmen drinking lots of beer, I wonder if there could be the need for a little CPR at some stage, especially if they start tearing up the dance floor."
Lizzy Gascoigne will front her band Kissing Harriet at the City of Frankston Bowling Club at 6pm on Sunday 22 July.
Barry Morris
First published in the Southern Peninsula News – 17 July 2018