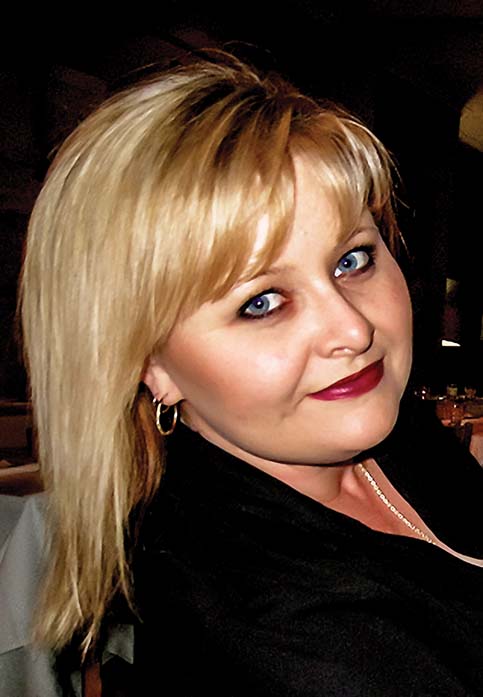 A MEMORIAL to remember the three victims of the 1993 Frankston murders will be held this month amid a community-led push to now help the "unknown victim" of the murders.
Jake Blair, now 25, was just 12 days old when his mother, Debbie Fream, 22, was murdered in 1993 by Paul Denyer who also killed Elizabeth Stevens, 18, and Natalie Russell, 17.
In this year of the 25th anniversary of the murders, true crime book author Vikki Petraitis has updated her best-selling The Frankston Murders book to remind people of the lives lost and the ongoing impact on the victims' families.
"I really want to tell their story now because people want to know how they are," Petraitis said.
Finding out what happened to "baby Jake" 25 years after his mother's murder is part of the updated book entitled The Frankston Murders, 25 Years On published by Clan Destine Press.
"Baby Jake was on the front page of every newspaper — a 12-day-old baby," she said.
"I found him and interviewed him and he's led a really tough life and a diminished life from what he could perhaps have had if his mother hadn't been taken."
Mr Blair now resides in Mount Gambier in South Australia. Petraitis said "he's now really alone and feels very isolated" after the death of father Garry in 2012 at the age of just 43.
The Frankston Community Noticeboard group on Facebook have organised a memorial on Monday 30 July at "Nat's Track" in Skye Road, Frankston at the track named for Natalie Russell.
Her parents, Brian and Carmel Russell, will attend the memorial ceremony.
An online "Give 'Baby Jake' a Future" campaign has also been launched to coincide with the 25th-anniversary memorial.
"We're raising money to get him back on his feet," Petraitis said.
"What I've found is every time you ask something of someone, people are brilliant … people want to direct their feelings somehow.
"How about helping Jake back on his feet?"
The author hopes Mr Blair can attend the memorial but knows he may find it difficult to do so.
"I'd be honoured to meet him."
Petraitis said the 25th anniversary of the murders, updated Frankston Murders book and memorial is a chance to remind politicians that Paul Denyer should not be released from jail in five years' time.
He was initially sentenced to life without parole but this was reduced to 30 years with the possibility of release on appeal.
"We need to get this story out because we need to remind the government that Paul Denyer can never ever get out of jail," Petraitis said.
She hopes the updated book can let younger people know about the long-lasting impact of the murders on the victims' families.
"It occurred to me that there's a whole generation of people under 30 and this  really has happened outside their lived experience and memory.
"Don't ever forget what and who he took."
A 25th anniversary memorial of the Frankston murders will be held at Nat's Track, Skye Road, Frankston on Monday 30 July, 3pm.
See au.gofundme.com and search for "Give Baby Jake a future" to contribute to the fundraising campaign "to raise money to give him a new start, to help him find a place to live, and give him a chance to find work, or perhaps further his education."
A mother and lives lost

An extract from The Frankston Murders, 25 Years On by Vikki Petraitis available at clandestinepress.com.au and bookstores:

'Jake was in the third grade at a primary school in Warrnambool when he became aware that he didn't have a mother.

He walked to school by himself and one day, a classmate asked him why he didn't get dropped off to school by his mum. Little Jake had never given it much thought because you can't miss what you never had. But the boy's question startled him. His dad, Garry, had partners over the years, but Jake never called them mum; he always referred to them by their first names.

Jake's heart started to race towards panic as the understanding crashed down on him; he didn't have a mother of his own.

In the anxiety attack that followed, Jake's teacher sent him to the principal's office to wait, while the school called his dad to come and pick him up. When he got to school, Garry Blair talked to the principal while Jake waited outside. He couldn't hear what they were talking about.

Walking home together was the perfect opportunity to raise the question of his mother, but young Jake read his father's mood, and said nothing. Garry didn't either. It took him a couple of days before he raised it with his son.

Garry's explanation was full of holes that even a third-grader could see. Your mother was taken… there are bad people out there…be careful… To Jake, it created a land of shadows around his mysterious missing mother.'

Mother's pride: Baby Jake was born in 1993 and has faced a tough life since Debbie Fream's murder when he was 12 days old.