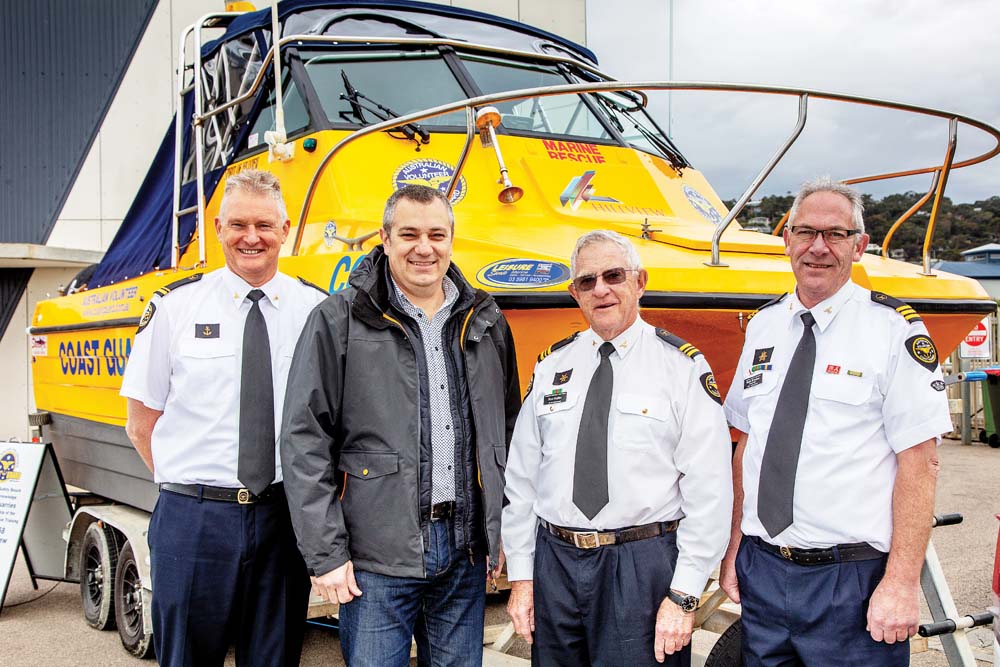 BOATIES and bathers will be better protected on the water this summer after Safety Beach Coast Guard took delivery of a refurbished boat courtesy of Hillview Quarries.
The gift has come about after flotilla sponsorship officer Bill Patterson and commander Mark Brookes approached Hillview Quarries CEO Paul Nitas. He agreed to provide $20,000 to upgrade an ageing twin-hulled vessel previously donated to the flotilla that was in need of a major refurbishment before it could be used for on-water training and rescues.
The funding went on hull repairs, steering system upgrade, revamp of the navigational equipment, trailer modifications and a repaint with new signage.
Now Safety Beach Coast Guard is ready for action with two vessels: a larger main boat and the more nimble twin-hull – thanks to Hillview Quarries.
The flotilla is one of 19 safeguarding the boating public and carrying out search-and-rescues in southern Port Phillip Bay and out into Bass Strait.
The club says its 80 members urgently need equipment to cater for increased demand for help and training of crews and skippers.
First published in the Southern Peninsula News – 24 July 2018