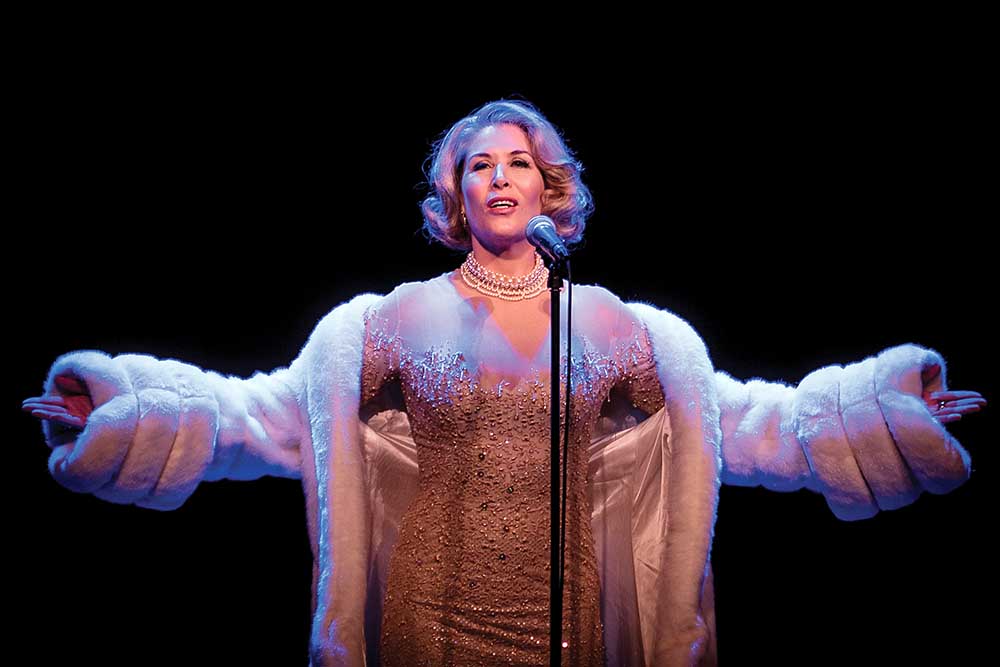 JENNIFER Ward-Lealand pays tribute to the iconic actress and singer Marlene Dietrich, in Falling in Love Again.
Devised in collaboration with musical director and pianist Grant Winterburn, Falling in Love Again recreates iconic moments of performance from one of the greatest screen legends of the twentieth century. Showcasing highlights from Dietrich's films, concerts and recordings, Jennifer will perform a program including classic songs by Cole Porter, Pete Seeger, Frederic Hollander and Edith Piaf.
Beautifully lit by lighting designer Andrew Malmo and featuring an exquisite recreation of one of Dietrich's famous gowns and fur coat, this acclaimed show vividly captures the style and glamour of Hollywood's golden age.
A star in her native New Zealand for over 35 years, Jennifer's award-winning career spans film, television and stage as an actor, singer, director and industry pioneer. The current president of Equity New Zealand, Jennifer is a respected patron to a number of arts organisations including The Auckland Performing Arts Centre.
Tour presenter Andrew McKinnon is proud to be introducing Jennifer to Australian audiences. "Through my frequent trips to New Zealand, I became aware of Jennifer Ward-Lealand's immense talent. She truly is a world-class performer, and I believe would be much better known in Australia if the huge demand for her at home didn't prevent her touring more"
Falling in Love Again, FAC Theatre, Thursday 2 August, 7.30pm. Bookings: 03 9784 1060 or thefac.com.au