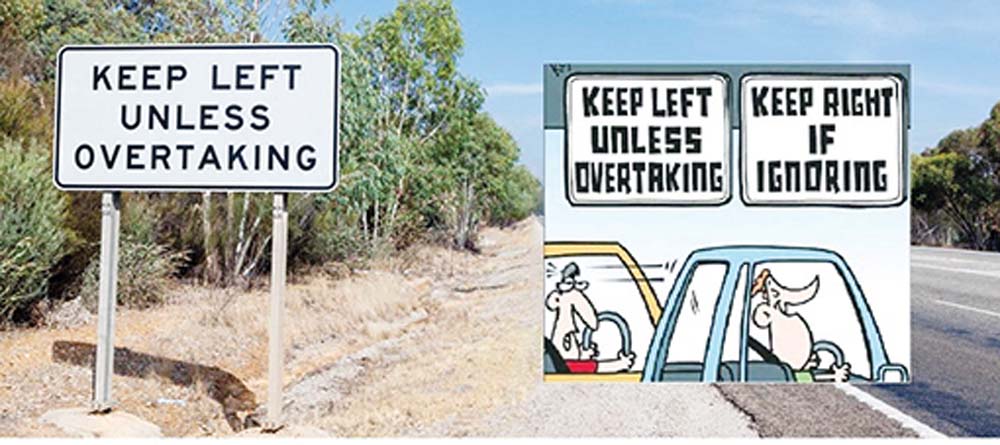 DRIVERS must keep left, either when driving on a multi-lane road where the speed limit is more than 80kph, or where a keep-left-unless-overtaking sign is displayed.
Somerville Highway Patrol police say this rule applies to Peninsula Link, Eastlink, Mornington Peninsula Freeway, Frankston Freeway and the Western Port Highway (duplicated section) and parts of Nepean Highway, such as between Mornington and Mt Eliza.
Drivers on these roads are permitted to drive in the right-hand lane only when overtaking – when the speed limit still applies; are making a right turn or U-turn from the centre of the road; are avoiding an obstruction, or the traffic in the other lane is congested.
The fine for failing to keep left is $161 with the loss of two demerit points.
First published in the Southern Peninsula News – 31 July 2018