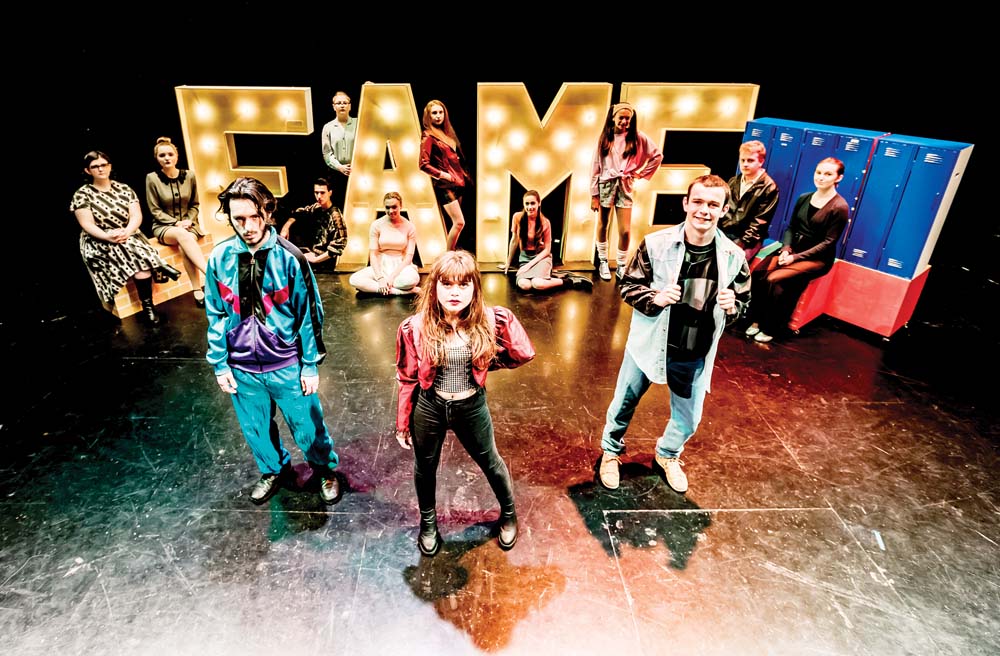 A CAST and crew of more than 70 students from Rosebud Secondary College will perform the original high school musical next week, when they shine on stage in Fame the Musical.
Based on the 1980 film of the same name, Fame the Musical follows a group of diverse characters through the final four years of a fictional New York City performing arts high school as they seek fame in music, dance and drama.
"It's a vibrant and edgy show that doesn't shy away from the real-life pressures facing modern teens," says teacher Anthea Mackenzie, who co-produced the show with dance teacher Brea Low.
"The students form relationships, face temptations, develop talents and try to deal with serious problems, such as discrimination, learning disabilities and substance abuse."
The leading role of Carmen, played by Lizzy Faulkner, pursues fame at any cost and hides her insecurities behind a mask of false confidence. Nikolas Ellen plays one of the male leads, Tyrone, who overcomes dyslexia and other social disadvantages to graduate, proving the power of resilience.
"Through the course of the show we see the characters grow, change, and experience heartbreaking loss for the first time," Ms Mackenzie said.
The ensemble cast is joined by students involved in choreography, direction, costume design, stage management and backstage work.
Fame the Musical will run for three nights at the Southern Peninsula Arts Centre from Thursday 9 August. A matinee performance will be held at 2pm, Saturday 11 August.
Tickets are on sale at trybooking.com/VWNI
First published in the Southern Peninsula News – 31 July 2018