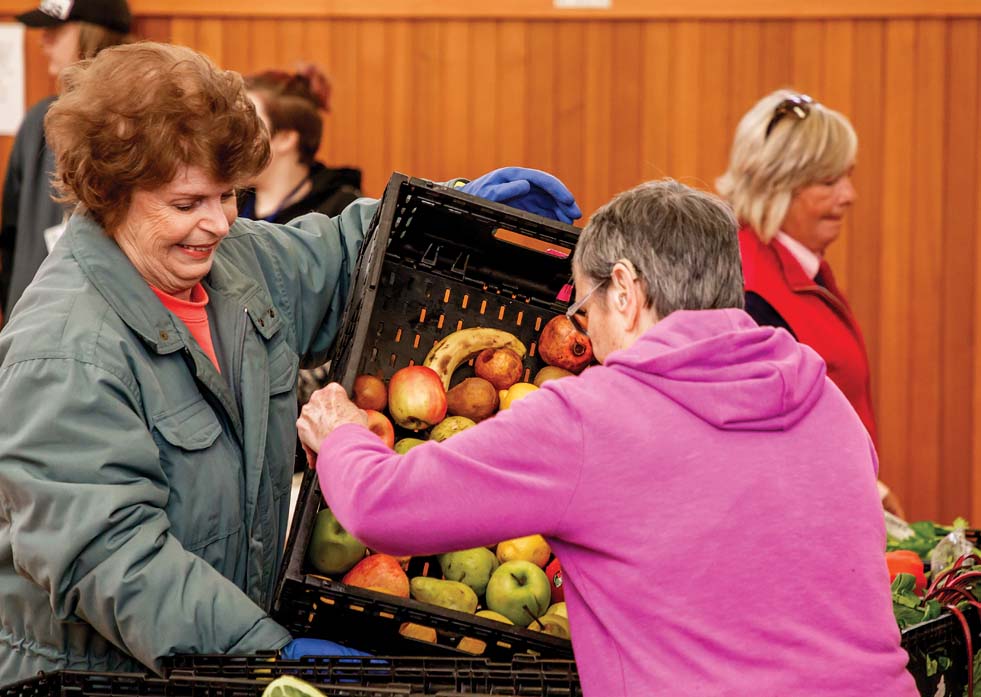 SERVING fresh food to needy people over five years is a noteworthy achievement.
So Mornington Community Information and Support Centre staff and volunteers celebrated the event with a cake cutting at St Marks Uniting Church last week.
Manager Stuart Davis-Meehan paid tribute to the "hard-working volunteers who make the program happen" and, in particular, volunteer coordinators Shelley Dewerson-Bogue and Kay Crellin.
"Every Thursday our amazing volunteers unload the Second Bite truck, sort and display the food, and ensure a comfortable free shopping experience for all those accessing the service," Mr Davis-Meehan said.
Produce is supplied by SecondBite, which collects food that would have gone to waste and offers it free of charge through 841 programs across the country: one being the community information and support centre's fresh food program.
A recent national survey by Edith Cowan University found that 36 per cent of people had experienced "low or very low food security at some time", Mr Davis-Meehan said.
As well as handing out fresh food, the community centre runs meals and bread programs, provides food vouchers through its emergency relief program, and hosts a Christmas lunch.
Last year the fresh food program assisted an average 45 individuals and families each week. This ensured they had access to nutritious food, allowed them to reduce their weekly grocery spend and better manage their household budgets. The alternative is that they would often go without food for themselves and their children.