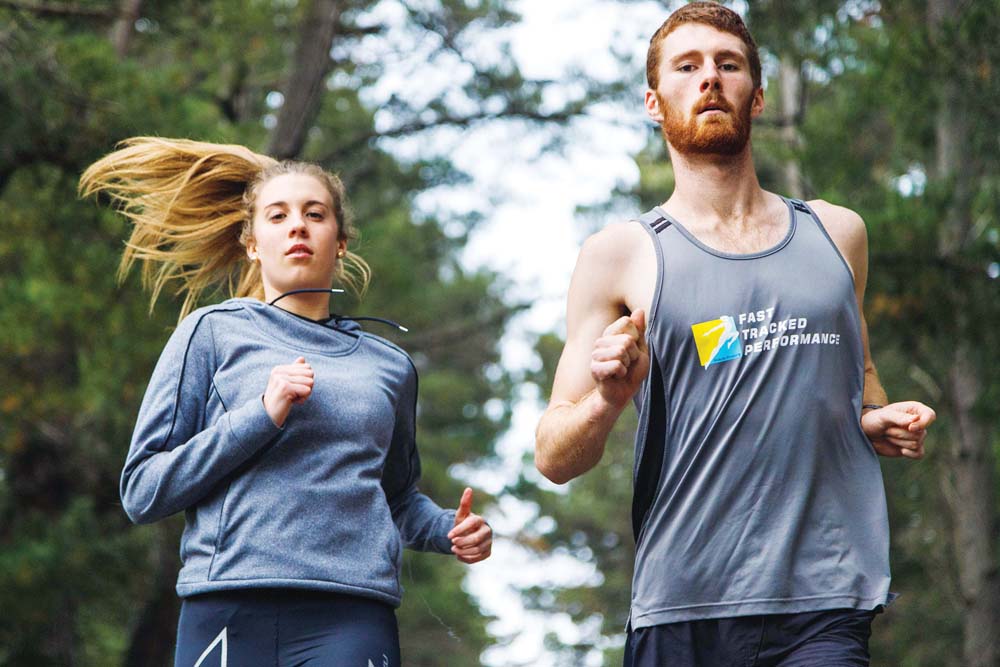 MT ELIZA athletes Tilly Watts and Liam Hemingway are training for a cause close to their hearts.
The pair – who live, went to school and work in Mt Eliza – plan to run in the Melbourne half and full marathons in October and are already on their way to raising their target amount of $10,000 for mental health support, awareness and acceptance. So far they have collected is $4400.
They are "determined to provide mental health organisation beyondblue with funds to combat mental illness in Australia".
Watts says since re-meeting during their gap year and working for an educational and training company, they have found a shared passion in contributing to the cause and to those who need it most.
They make an ideal team: Hemingway is a former state swimmer and lifesaver, and state and national athletics and cross county competitor. He has cycled in the Around the Bay in a Day race and is a triathlete podium finisher and half marathon and full marathon podium finisher – all before he turned 20.
Through all this he understands the importance of physical exercise for mental clarity. "I'm inspired by the work of beyondblue and want to support them by raising money as part of my participation in Medibank Melbourne Marathon Festival 2018."
Watts suffered from clinical depression and, as a patient, was involved in beyondblue suicide prevention research. She is equally determined to work on the cause that "affects so many people".
"The money we raise will go to beyondblue to help establish hospital beds in emergency departments, as well as in psychiatric wards for suicidal patients," Watts said.
"It will go to creating preventative apps and programs, delivering education, commercial advertising, running courses to train counsellors, and establishing more Lifeline suicide hotline and online service centres."
While promoting themselves and their fundraising, the pair is also spreading the "much needed awareness for the still stigmatised and trivialised topic that is mental health".
Their marathon festival training and fundraising is on their social media @Raising10k.
Donations can be made at melbournemarathon2018.everydayhero.com/au/liam-1