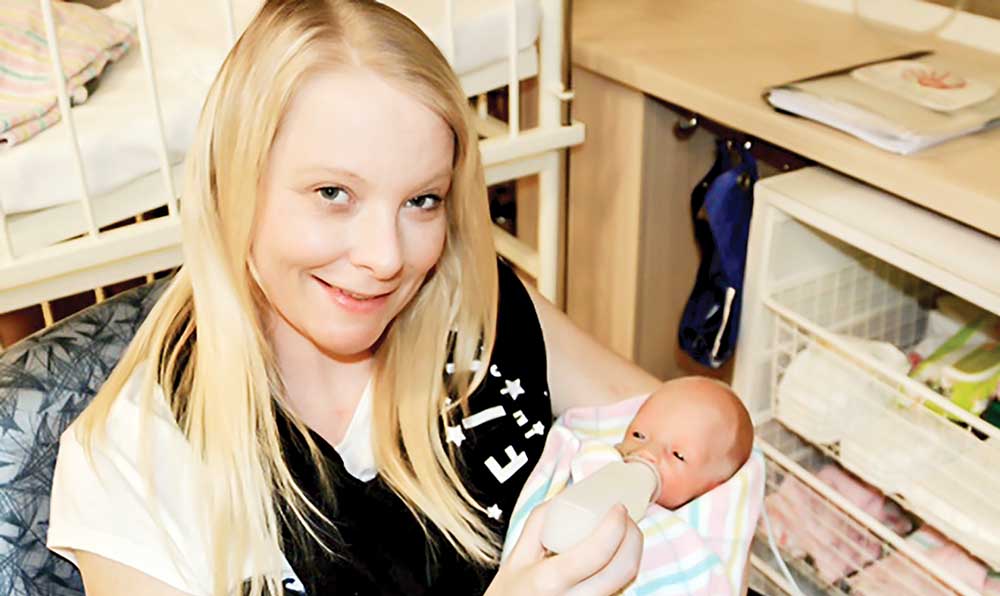 AFTER being born five weeks premature, Dakota Lampard is now thriving after spending time in a"baby warmer" at Frankston Hospital's special care nursery.
Nurse unit manager Alison Conroy-Joyce said the warmer was bought last year with money raised from the annual Kids' Fun Run with K163.
Mt Eliza Rotary Club and Peninsula Health hold the annual event where children race the historic steam train K163 at Moorooduc Railway Station on 18 November.
Last year the run raised $15,000, which was used to buy the CosyTherm baby warmer as well as a phototherapy light to treat jaundice in infants, six cots and oxygen and heart rate probes.
"Management of body temperature in premature babies is often challenging as they can get cold very quickly, which potentially can have serious implications," Ms Conroy-Joyce said.
Dakota's mother Melinda Lampard said her daughter was born premature, weighing 1.9kg.
"After I suddenly went into labour on 23 June, everything was going well and then unfortunately we had a couple of setbacks," Ms Lampard said.
"She got a stuffy nose and was very sluggish and that's when she needed the CosyTherm. It helped her regulate her temperature and start breastfeeding again – it really worked wonders.
"She's [at home now] kicking goals, gaining weight every day. We're so proud of her."
Ms Lampard said the doctors and nurses at the special care nursery were "amazing".
"Any question or concern I'd have, they were always there to help and give advice. I wish I could have taken the nurses home with me."
Registrations are now open for the 18 November Kids' Fun Run with K163 at k163funrun.org.au