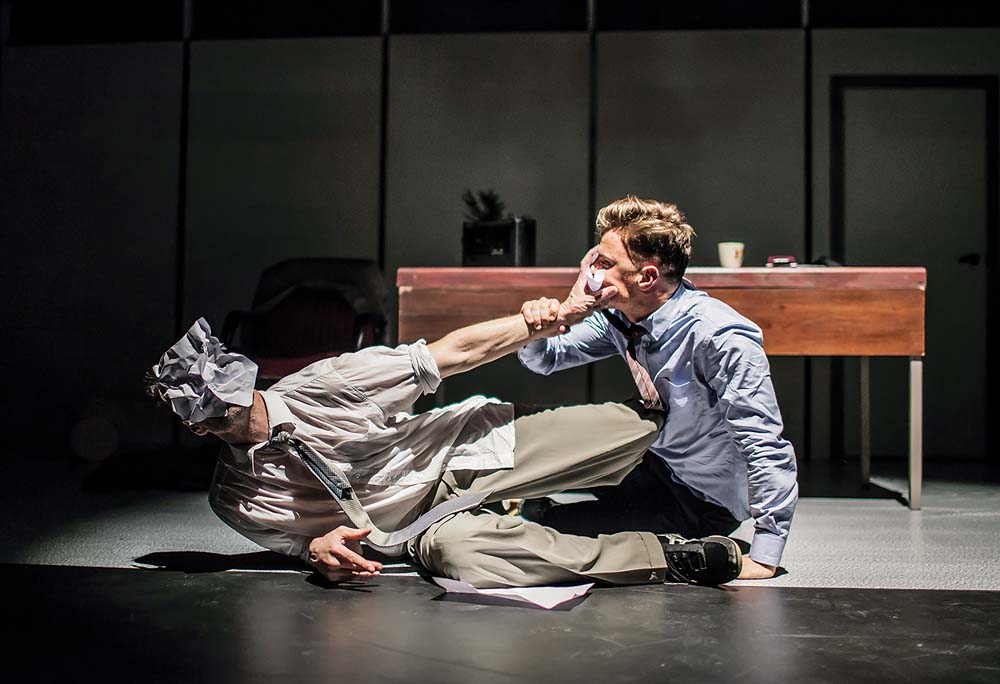 SKILLFULLY depicting a full-throttle mash-up of extreme physical risk-taking, graceful movement and slow-mo fight sequences, Cockfight is a darkly humorous and surprisingly tender piece of dance theatre by newly formed Gold Coast/Berlin company The Farm that sees long-time creative collaborators Joshua Thomson and Gavin Webber reassess who is in charge.
A cross between The Office and a cage fight, Cockfight is a game of comical one-upmanship that builds to moments of emotive impact, where generational truths are exposed and unpacked. A flash of bared teeth, territorial pissing contests, the desperation of needing to prove yourself versus the need to hold on to what you've got. Cockfight explores the power play between men, the frailty of the ageing body and questions our culture's desperate struggle for achievement.
Cockfight is on Tuesday 4 September, 8pm and for a limited time only, you can avail the special Blokes on the Balcony offer which includes not only the performance ticket but a beer and a snag on FAC's Balcony before the show from 6.30pm.
Tickets: $27-$50 | Bookings: 9784 1060 or thefac.com.au
First published in the Southern Peninsula News – 21 August 2018