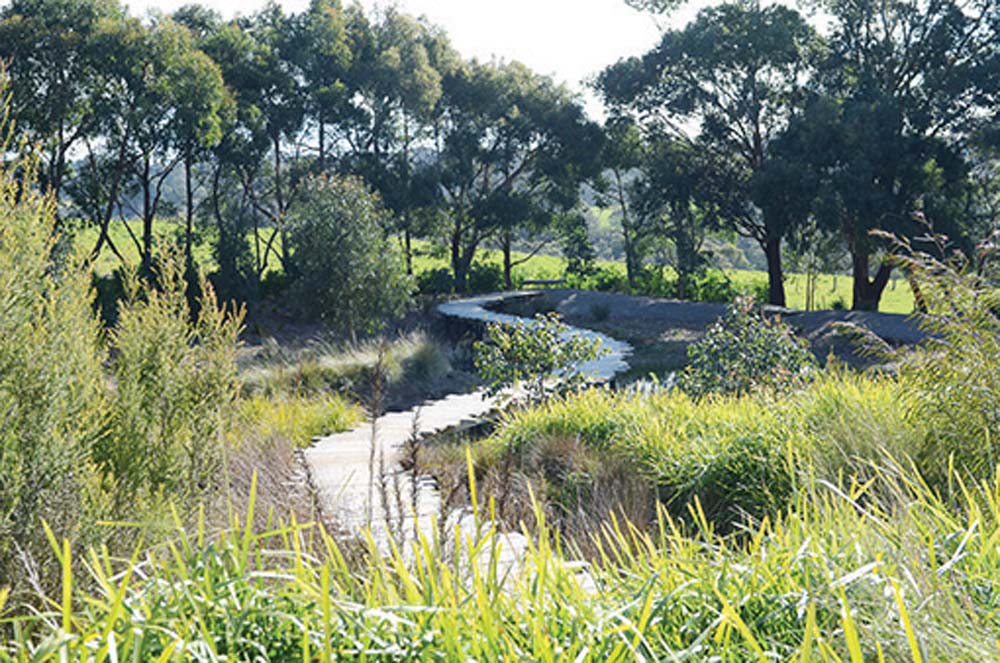 OPEN Gardens Victoria will launch its spring season at Rick Eckersley's Musk Cottage garden at Flinders.
"The four-hectare property has been a pet project of Rick Eckersley and the Eckersley Garden Architecture design team for the past 10 years," the head of Open Gardens Victoria Liz Fazio said.
"The result is a garden that ignores the latest fashion trends, is tough and sustainable and feels uniquely Australian."
Musk Cottage will be open over the weekend 1 and 2 September.
"It may be one of the last opportunities to see the garden as there are plans to sell the property," Ms Fazio said.
"The palette of plants is not restricted to native or indigenous. Instead, plants from around the world have been knitted together to create a rich textural landscape of imaginative plant combinations.
"Colours in bark and leaves as well as flowers meld the garden together. Greys, olive greens, browns and brindles make up the base colours and give the garden its unmistakably Australian flavour.
"In early spring, there is a vibrant pop of colour where a mass planting of the forest lily (Veltheimia bracteata) emerges with pink torch-like flowers beside a curved path."
Ms Fazio other highlights in the cottage's garden included a grid of black-trunked ironbark eucalyptus under planted by wave-pruned Tuscany privet, and a boardwalk across wetlands.
"Winding paths dotted with unexpected garden art and sculpture make this a wonderful garden for strolling and exploring. There are generous lawns to relax and picnic on and numerous intimate spaces to sit and contemplate different garden views," she said.
Coffee, refreshments, produce and plant sales will be available, with proceeds going to support Global Gardens of Peace – an Australian charity that aims to plan, design and deliver gardens to support vulnerable communities around the world.
Musk Cottage, 371 Musk Creek Road, Flinders, 10am-4.30pm Saturday 1 September and Sunday 2 September, adults $10 (children under-18 free), students $5.
First published in the Southern Peninsula News – 21 August 2018