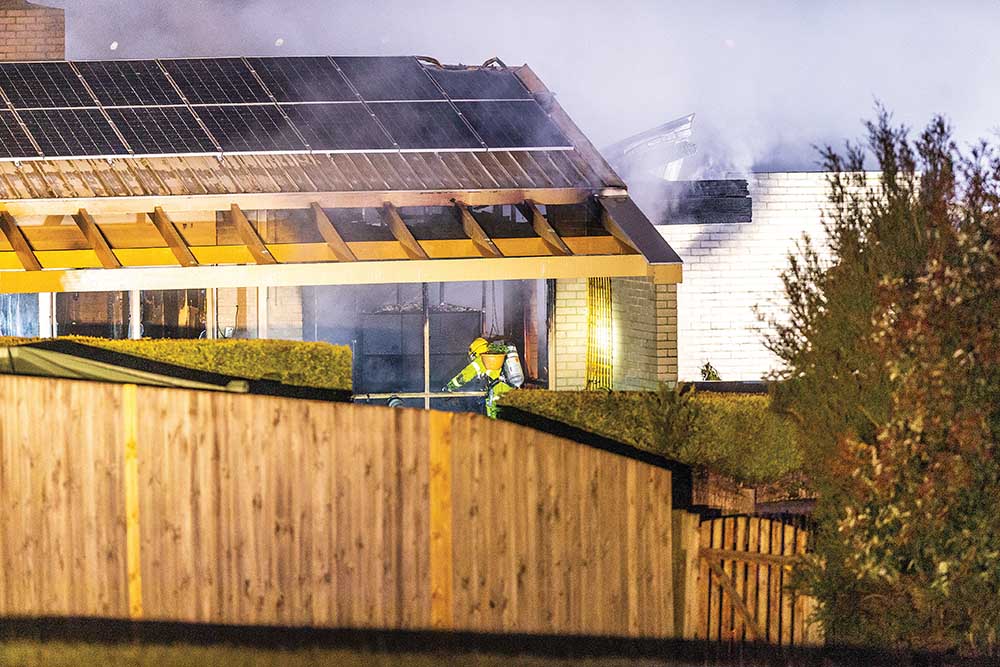 FIREFIGHTERS from four CFA brigades were unable to save a Tyabb house from being savaged by an early morning fire last week.
Captain Jarrod Vetesi, of Tyabb CFA, said eight appliances from Tyabb, Mornington, Hastings and Somerville brigades rushed to the Jones Road property, 2.30am, Thursday 23 August.
The two-storey brick house was well alight. The fire was possibly caused by a log rolling from the fireplace and setting floor coverings alight.
Captain Vetesi said that while 90 per cent of the house was destroyed, the 65-70 firefighters did manage to save two rear bedrooms, bathroom – and the owner's prized hot rod parked in a shed at the rear.
He said the steel roof may have saved the house from total destruction as less air circulated under this type of roof than under tiled roofs.
Firefighters brought the blaze under control at 6.30am but were mopping up hot spots until 12.30pm.
The owner of the acreage property, a man in his 70s, received burns to the back of his head and cuts to his face trying in vain to extinguish the blaze. He was taken to Frankston Hospital by ambulance.