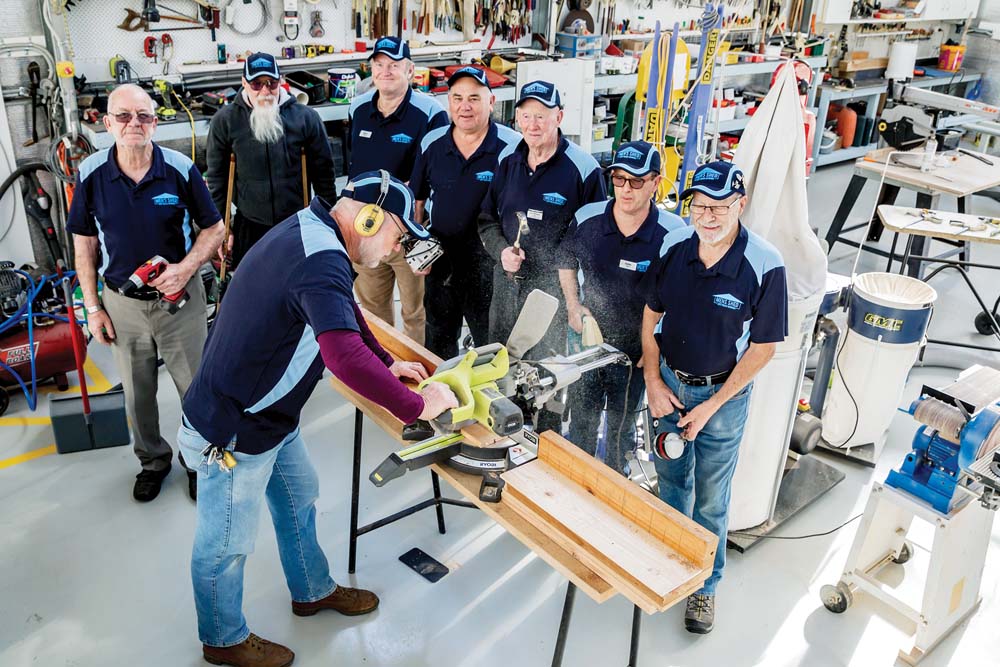 SAFETY Beach-Dromana Men's Shed is now "back on its feet and expanding" after a robbery in July devastated its members, (Theft a blow to men's shed, The News, 2/7/18).
"The final cost of the burglary was more than $20,000," member John Whalley said. "But the tremendous community support that followed, together with our insurance, has got us back on our feet."
Mr Whalley said members were planning to extend the existing shed by 24 metres. "We will fit out the additional space with equipment for exercise and fitness, wood working, and for education and training in the use of computers and other electronic devices," he said.
"The extra facilities will also be used for safety education and for demonstrations on the correct use of tools and equipment for carpentry, wood turning, metal work, welding and other applications."
Membership of the shed has grown by almost 50 per cent in the past 12 months. "We're open to all residents of the area – generally retired men with time to pursue their hobbies and engage in a chat," Mr Whalley said.
"Men's sheds are hugely beneficial for older men by providing an opportunity for social interaction and a range of options for the constructive use of their skills.
"They also offer opportunities to learn from others who are generally more than willing to share their knowledge and skills."
The Safety Beach-Dromana Men's Shed was built in 2016 and largely funded by community support and fundraising activities of the growing membership.
It is managed by a committee elected each year from the membership and is open to members and guests three days a week. "We expect that the hours of operation will soon be expanded to meet growing demand," Mr Whalley said.
He added the shed would only receive state government funding for the extension if the project won enough community votes through pickmyproject.vic.gov.au
Those wanting to assist should go to "Extension of the current men's shed building" in Dromana.
For more information about Safety Beach-Dromana Men's Shed and memberships, visit mensshed3936.com or email sbdms@bigpond.com
First published in the Southern Peninsula News – 4 September 2018