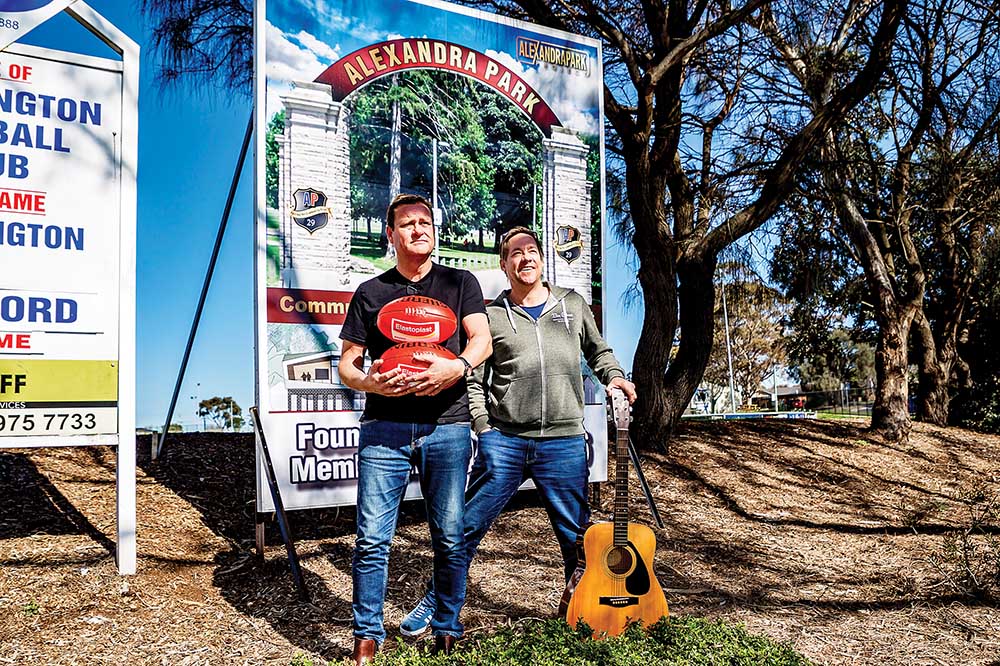 Two organisations that have applied for funding in the state government's Pick my Project community grant have banded together to "preference" each other.
"Projects are granted funding depending on how many votes they get," said Adam Westaway from the Alexandra Park Project.
"And voters have to nominate three projects when they vote, so we decided to get together with Stewart Morgan from 'Sunday Sessions' and preference each other."
The Alexandra Park Project have applied for two grants under the scheme.
The first is to install new lighting on the Mornington oval on Main Street to allow it to be used for night football and cricket.
They are also applying for a grant to replace the nets at the facility with retractable netting to create a multi-use sports area.
"Of course, people vote for three projects, so we thought we'd team up with 'Sunday Sessions' and give them our supporter's third vote, and their supporters in turn can support us," said Mr Westaway.
And Stewart Morgan from Sunday Sessions couldn't be happier.
"This is a great opportunity for two groups to work together to get the best outcome," he said.
Sunday Sessions at the Briars launched last summer with the aim of providing a family event that combines music, sports, health and wellbeing.
"It was great. But we really want to take it to the next level," said Mr Morgan.
"Our project will provide a platform for local talented performers and artists to showcase in front of their community while providing great exposure and engagement opportunities for our local sporting clubs, dance clubs, activity-based groups etc that all want to take part in our event series."
Voting is now open with 56 vying for selection on the Mornington Peninsula Shire.
At least $1 million will be made available for projects in the municipalities of Cardinia, Casey, Greater Dandenong, Kingston and Mornington Peninsula. Any individual project is eligible to receive up to $200,000.
Voting for projects ends 17 September. Votes can be cast online at pickmyproject.vic.gov.au. Winners will be announced in late September.