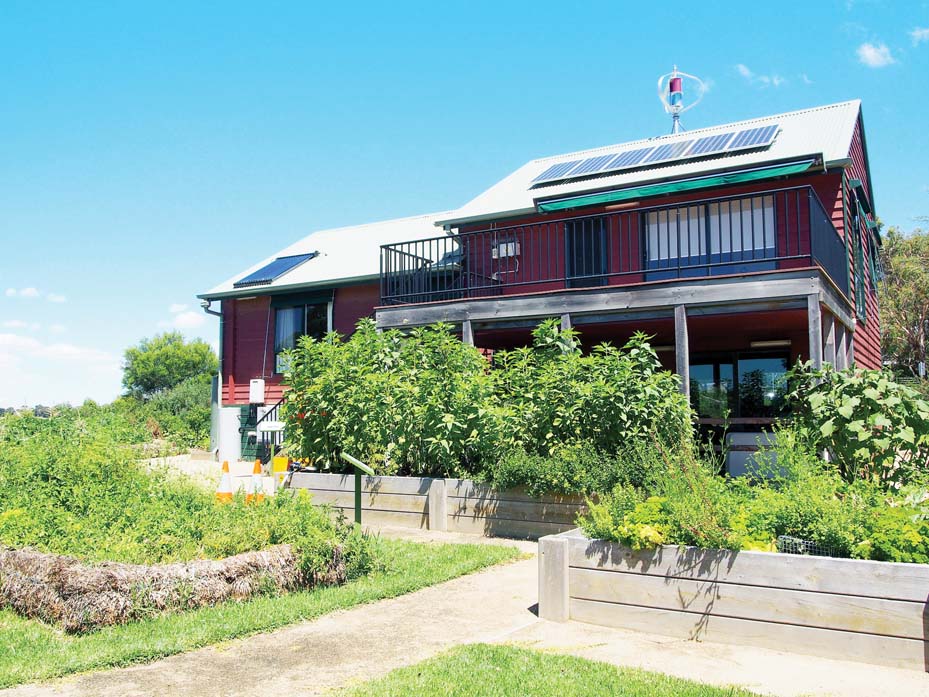 SUSTAINABLE House Day will be celebrated at the Eco Living Display Centre at The Briars, 10am-4pm, Sunday 16 September.
The day provides an opportunity for those interested in sustainability to observe all the features of leading "green" homes and experience how they are environmentally friendly, cheaper to run and more comfortable to live in.
The centre features a range of energy-saving practices, including solar power with battery back-up, lighting, heat pumps for water/heating, ventilation, insulation, window covering and glazing. It also has greywater recycling, water tanks, flow restrictors on taps and shower heads, and water-efficient appliances.
The garden has been designed to minimise water use with a raingarden, no-dig garden beds and wicking beds, as well as a range of rainwater tanks, drip-fed irrigation, compost bins and a worm farm.
Staff and volunteers will be on-hand to answer questions as visitors tour the house and garden and hear information on a range of sustainable initiatives. These include how to introduce passive solar design elements to create a more comfortable home, and free composting advice.
Boomerang Bags will be available to buy for a gold coin donation. The bags reduce the use of plastic bags by using recycled cloth. They provide a free, fun, sustainable alternative to single use bags.
Sustainable House Day is part of a global grassroots movement focusing on eco-building and sustainability.
The Eco Living Display Centre is at 450 Nepean Highway, Mt Martha.
Details: mornpen.vic.gov.au/events
For more information on homes open during Sustainable House Day visit sustainablehouseday.com