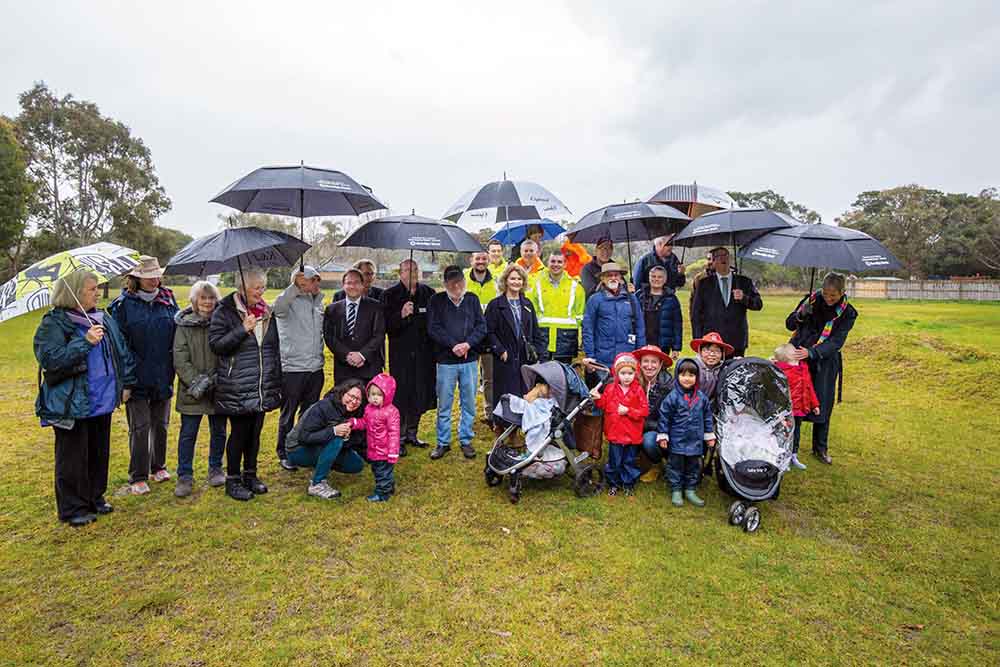 A PERFORMANCE space, market space, and nature-based play area, is being built at Balnarring to encourage outdoor recreation activities while residents make friends with other visitors.
The first sod for the works at the Civic Court Reserve was turned Friday 31 August. The mayor Cr Bryan Payne joined Cr David Gill, MP Daniel Mulino, Balnarring Bendigo Bank chair Heather Goddard and members of Balnarring Village Common Community Group on a rather wet day. Also on hand were teachers and pupils from Balnarring Preschool who often use the vacant reserve for outdoor play and activities.
The $640,000 project includes $290,000 from the state government, $300,000 from the shire and $50,000 from Bendigo Bank.
Landscaping will make use of existing materials at the reserve with natural swales to improve drainage. "This upgrade will create an attractive place for people to come together and be a well-utilised focal point for the township, where a range of community events can be held," Cr Gill said.
First published in the Western Port News – 11 September 2018