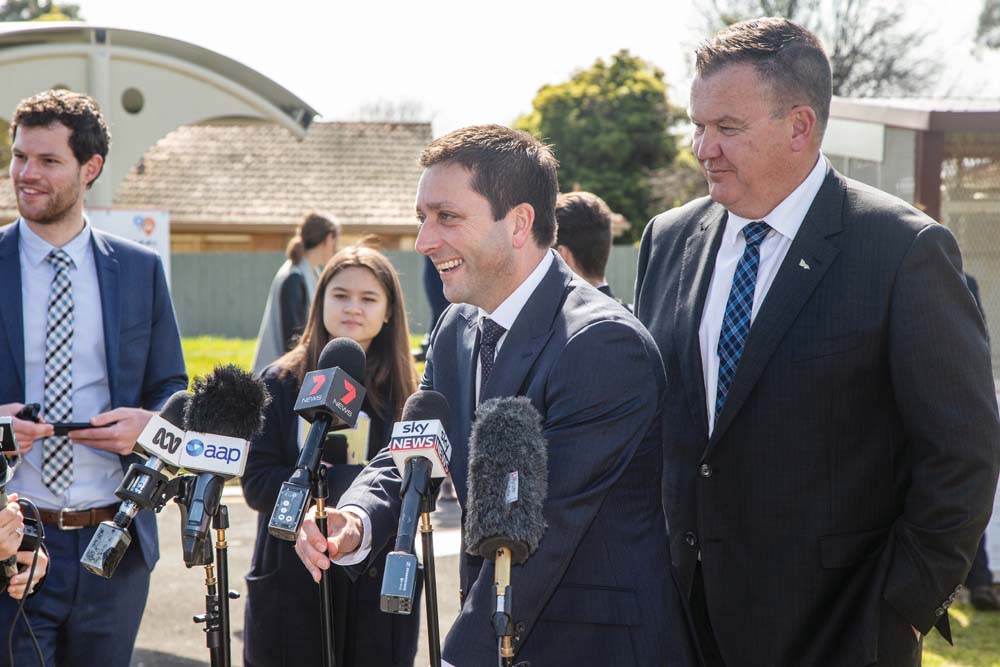 THE Victorian coalition have made an election promise to expand the Protective Services Officers program to provide additional PSOs to Frankston and Mordialloc train stations between 10am and 6pm.
Up to 20 stations identified as "daytime crime hotspots" will receive 100 additional transit PSOs on a new dayshift roster if the Liberal Nationals win the November state election.
"A Liberal Nationals Government will make Victoria safer. We are going to put more police on the beat and more PSOs at train stations.  If we are going to encourage more people to use more public transport then we need to make sure users are safe and feel safe," Leader of the opposition Matthew Guy MP said.
Frankston Liberal candidate Michael Lamb, a Police Senior Sergeant, said that he has "dedicated my entire career to keeping people safe and locking away criminals and I am passionate about our community, which is why I'm fighting hard to get more local funding for frontline police and PSOs."
Frankston has been a political battleground recently, with a number of election promises made in the last week aiming to swing voters. The Premier, leader of the opposition, and Prime Minister have visited the region in the last two weeks. The seat of Frankston is one of the most marginal in the state, and was decided by just 336 votes at the last state election.