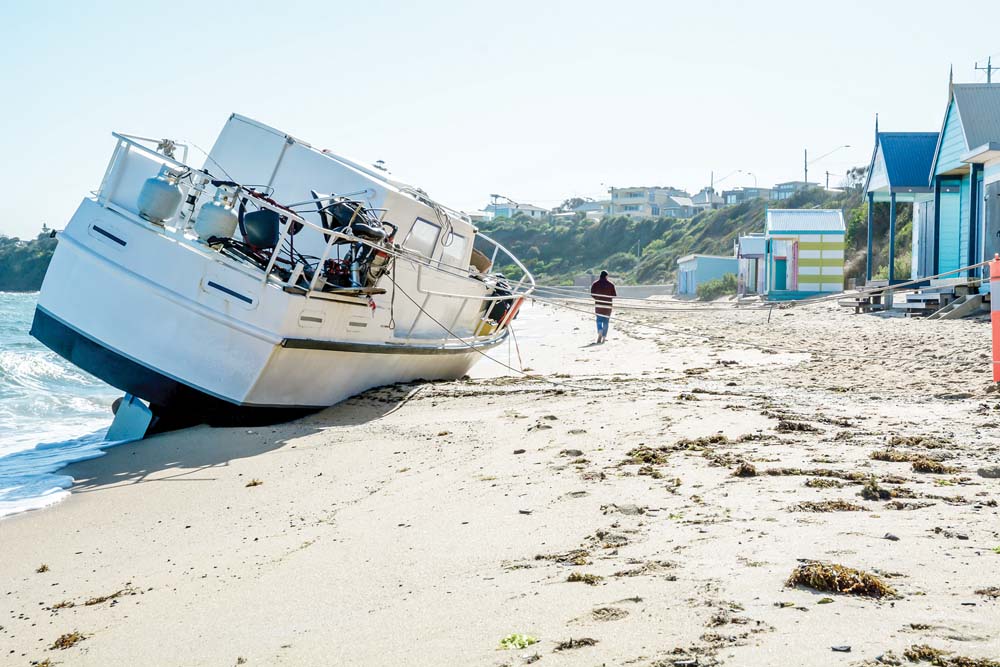 THE owner of a motor launch washed ashore at Fisherman's beach, Mornington, on Friday hired an excavator to dig a channel so that another boat could drag it into deep water.
The master of the 11.8 metre steel boat told Parks Victoria he expected to have it re-floated "on the next high tide".
Parks Victoria acting manager moorings and port services Stuart Wardrop said he was working with the man to get the unnamed boat back into the water "as soon as practical, given the clear weather conditions".
Mr Wardrop said the home-made boat had been anchored off Mornington pier on Saturday 8 September before breaking free and running aground two beaches south.
He said the master was responsible for the recovery of his vessel.