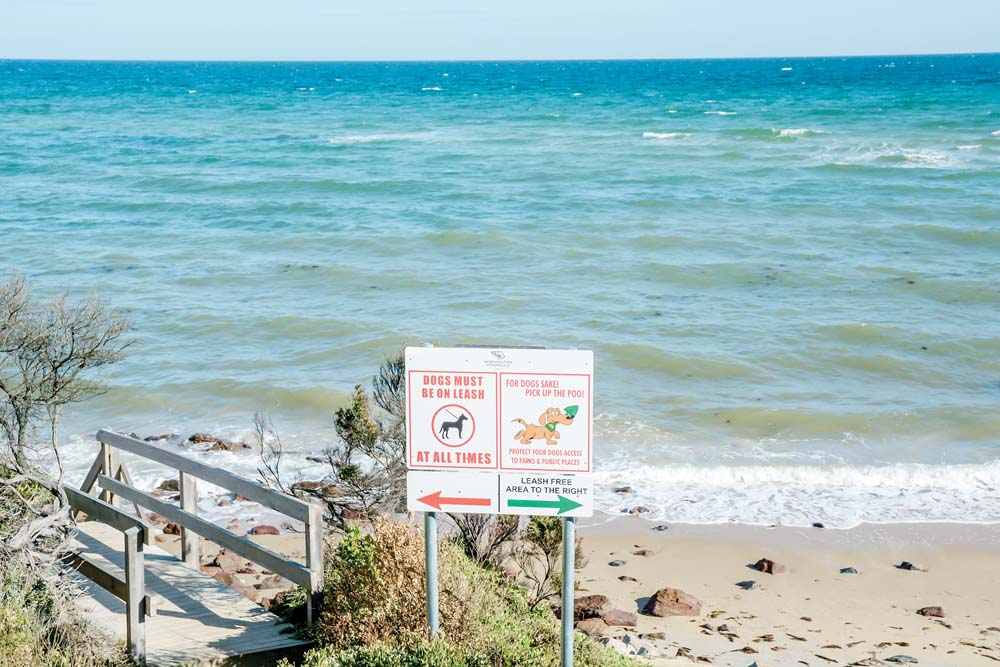 WITHOUT any public announcement or the type of fanfare usually associated with "good news", Mornington Peninsula Shire has installed signs proclaiming a small sandy beach at Mt Martha North to be "leash-free" for dogs.
The appearance of the signs is the final admittance by the shire that the beach is part of Hawker Beach and should not have been so avidly patrolled by shire rangers over the 2017/18 summer.
Rangers visited the beach more than 40 times, warning dog owners that their pets were not allowed there – on or off leash.
The shire admitted its mistake only after being shown that Hawker Beach – a declared leash-free area – actually extended further south than what the shire rangers were claiming. The rangers' had told dog owners that their interest in the beach was prompted by "complaints by residents".
No fines were issued and the shire did not respond when asked several times by The News to nominate any similar-sized beach that had received so much attention by rangers.
Photographs were also supplied showing leash-free signs at the beach, but it was not until being shown charts prepared by Marine Safety Victoria that the shire admitted the beach was actually leash-free ("Dog rangers' summer beach bungle" The News 31/7/18).
The shire has not apologised for the actions of its rangers who issued only warnings, not fines.