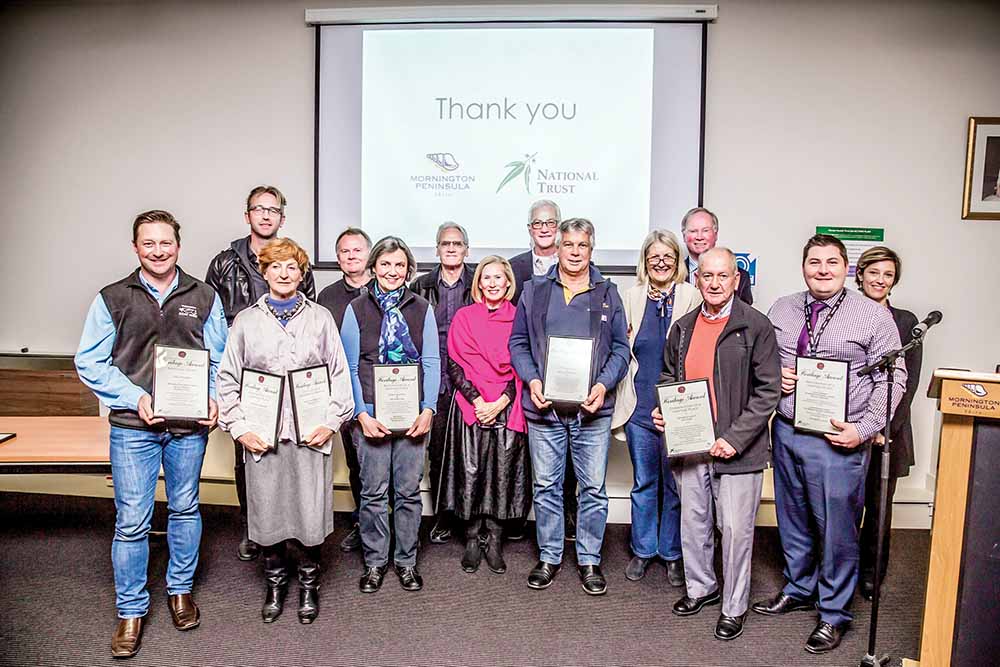 RAMSAY House, at Rendlesham Avenue, Mt Eliza, has won this year's Mornington Peninsula Heritage Awards in the category: Restoration of a Heritage Place.
The house was designed and built by Roy Grounds in 1937 as a family holiday house on the cliff overlooking Ranelagh Beach. The small cottage is one of the few remaining early houses built at Ranelagh.
The restoration was overseen by his daughter, Victoria Grounds.
Roy Grounds also designed the round house at the bottom of Olivers Hill at Frankston South; the National Gallery of Victoria, St Kilda Road, Melbourne, 1959–68; and the Arts Centre Melbourne, also in St Kilda Road, 1969–84.
Other Mornington Peninsula Heritage Award winners in the same category were: The Briars' laundry and apple store, by John James, of Joven Building Services, with architect Steve Hofer and shire project manager Geoff Morgan; Mt Martha House (stage 4 conservation management plan) also by John James, Steve Hofer and Geoff Morgan; Mossgiel, Bath Street, Mornington, by Sonya Bunting and Ian Hamilton; and Southdean, Frontage Way, Mornington, by David Watts.
McCrae Lighthouse won for creative re-use of a heritage place for the Lions Club of McCrae. A computerised lighting system programmed in colour schemes promotes charity events.
Save Tootgarook Wetlands and Friends of Tootgarook Wetlands won for conservation of a heritage place – environment, for conservation and remedial works at Tootgarook Wetlands, while Mt Eliza Rotary Group won for its revegetation program at John Butler Reserve, Mt Eliza.
Ranelagh Residents Association won for excellence in interpretive signs and seating at Ranelagh Estate, Mt Eliza.
Specialist professional and trade heritage skills winners: Dave Thomas (plasterer), for Mossgiel, Bath Street, Mornington; John Hedley (Apex Roofing) for slate roof replacement at Southdean, Frontage Way, Mornington, and Michael Wortley, for expertise with antique brick construction.
The individual award went to Paul Pingiaro, of Mornington Boat Hire, for his "contribution to the continuation of a traditional and historic service to the Mornington district".
The awards were presented by Cr Hugh Fraser and Kristin Stegley, OAM, chairwoman of the Board of National Trust of Australia (Vic).