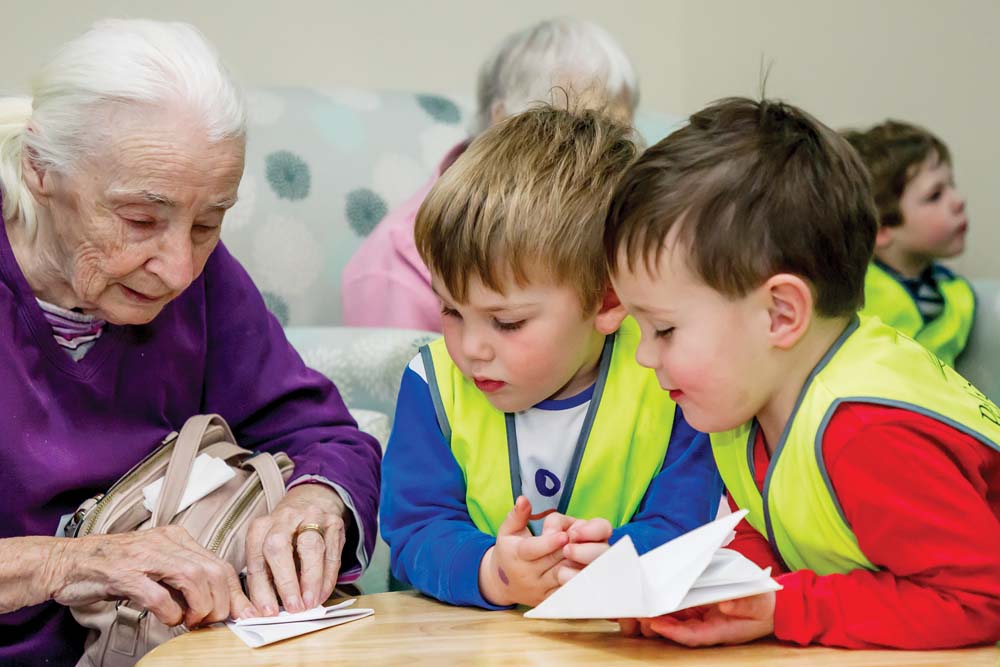 WHEN generations come together, good things happen.
That's the message being learned through a social program at CraigCare Mornington in which youngsters from the Pelican Child Care Early Learning Centre visit the elderly residents to talk, read and sing.
"Each week the children spend time with residents playing, reading stories, singing and making arts and crafts together," manager Sarah Mitchel said.
"This brings great joy to both the children and the residents and they look forward to it each week."
The youngsters absorb traditions and wisdom, while developing respect and empathy. At the same time, the elderly residents expand their social networks, enjoy the activities and stay physically active, which improves their health.
The visits also help dispel age-related myths and stereotypes – to everyone's benefit.
Feedback from residents and relatives has been positive, with comments including: "It is a great initiative between the child care centre and the facility"; "great fun", and "I love them – it makes me feel young again" being heard.
Extended families also share the special time: "I bring my grandson – mum's great-grandson – who joins in."