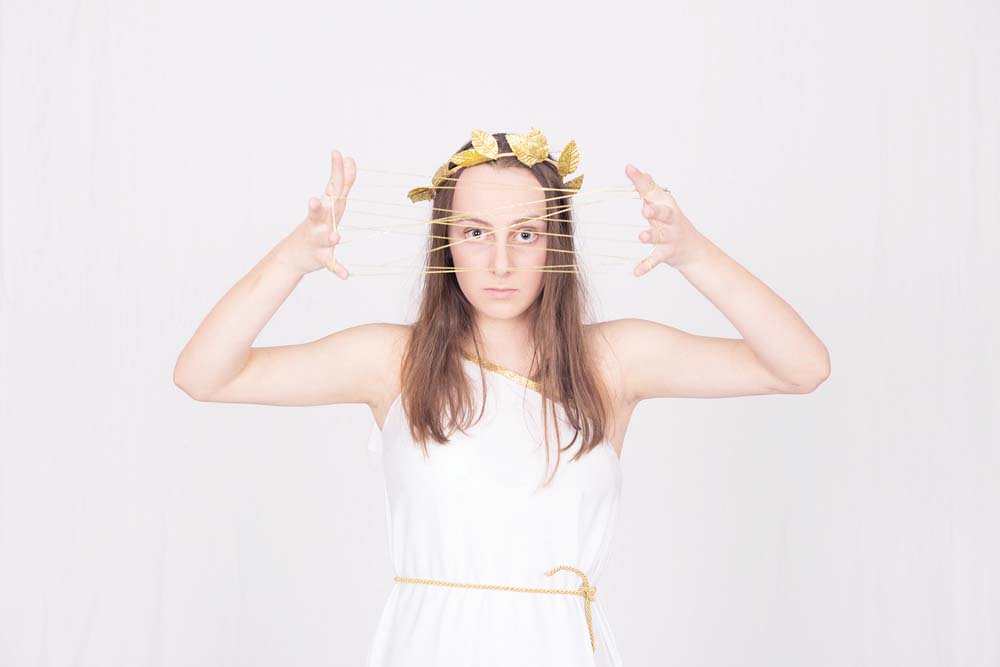 Little did she know as she grew up, but it was probably inevitable that Alexandra Dellaportas's artistic eye would see creative possibilities when learning about her wider family's history.
Talking with her grandfather while visiting Greece and learning about Greek mythology have led directly to her third dance production, Ariadne.
Unlike the easy familial linking of the Mornington Peninsula-based director and choreographer to Greece, the story of the mythical Ariadne involves corrosive family relationships and her eventual escape from these bonds through a labyrinth built to hold the half man half bull Minotaur for her father King Minos.
Dellaportas's version of the slaying of the Minotaur on Crete by the Athenian Theseus and the pair's escape through the labyrinth by following a thread is an opportunity to "open up discussions about mental health and how the Minotaur is a  representation of our innermost self, the part we hide from the world".
"Ariadne learns that while she can escape an island, she cannot escape from herself," she says.
"I think it is important to talk about mental health and open up discussions with kids and adults as well all can relate to these issues."
Having started Spark Youth Dance Company three years ago, Dellaportas's Ariadne follows The Nutcracker (2016) a war propaganda tale "where I decided to combine my history knowledge with love of dance" and Shatter, which brought the Suffragettes and women's rights to the stage.
Spark Youth Dance Company will perform Ariadne on 27 and 28 September at Frankston Arts Centre. Bookings: www.sparkyouthdance.com.au. The dance company is also on YouTube and Instagram @sparkyouthdance.
First published in the Southern Peninsula News – 25 September 2018