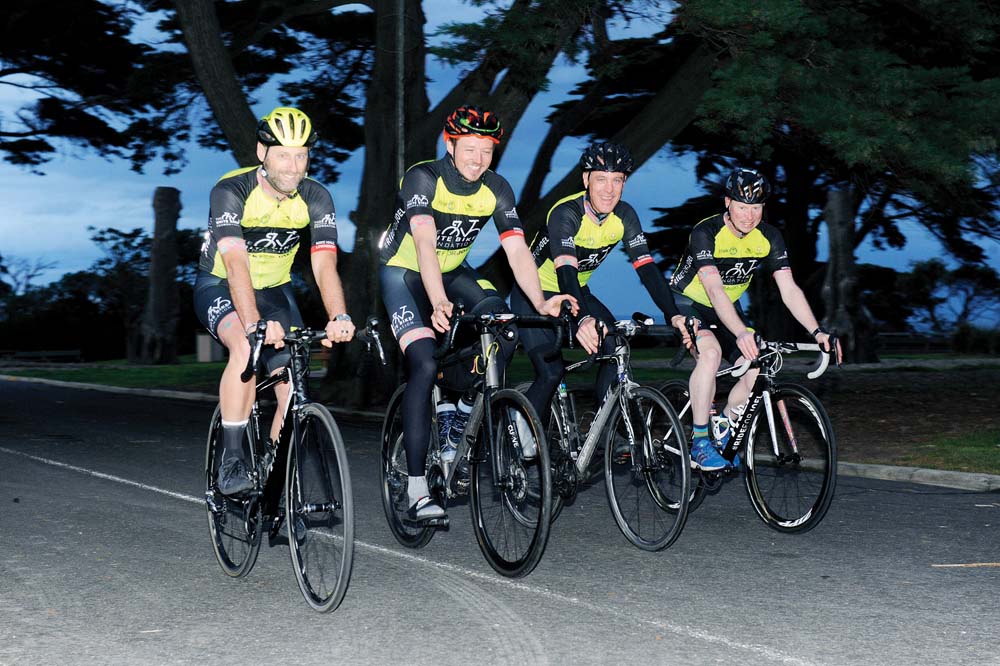 FOUR Mornington Peninsula cyclists will ride 1200km in Western Australia next month to raise $5000 for road safety programs for peninsula school children.
Hayden Fenn, 35, of Frankston South, Scott Lovegreen, 43, of Mt Martha, Rhys Buzza, 42, of Mt Martha and Gregory Pratt, 48, of Mornington, plan to take 90 hours to complete the Perth-Albany-Perth ride, 1-4 October, organised by Audax Australia Cycling Club.
The men are using the ride to prepare for the world-famous Paris-Brest-Paris epic next year.
Fifteen peninsula students from 13 schools met up with The White Bike Foundation founder Chris Savage last week to wish them luck. The foundation honours Mt Martha teenager Joel Hawkins who died after being knocked off his bike on Nepean Highway, Dromana, in June 2015.
Its members deliver bike education to students at Peninsula Grammar and are designing a similar program for Boneo Primary School.
"As a daily commuter and a father of teenagers on the Mornington Peninsula I have a keen interest in promoting that cause," Gregory Pratt said.
Donations can be made at whitebikefoundation.org.au/fundraisers
First published in the Southern Peninsula News – 25 September 2018