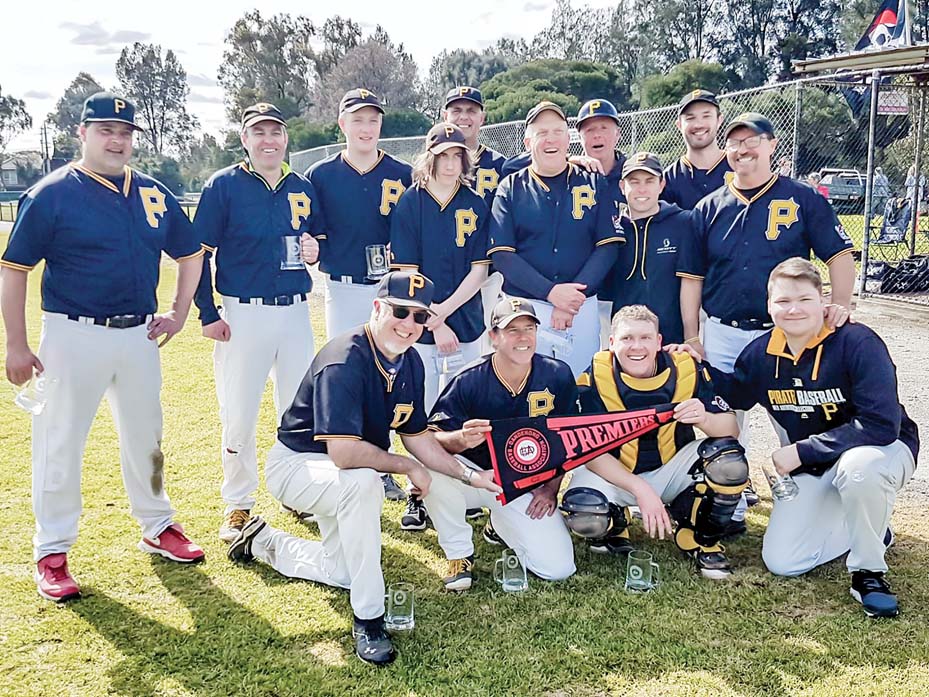 MORNINGTON Pirates Baseball Club has topped off a thrilling season with two grand final victories on Saturday 1 September and Sunday 9 September.
The Pirates' Senior C2 side scored a narrow one-run victory over Berwick at the Bonbeach Bluejays ground in Chelsea on Sunday 9 September, while the under-16s Junior Pirates' side landed a convincing win against Frankston Red to take out their grand final, the week prior.
Mornington Baseball Club president Matt Hardie said it was a top effort by all five of their final's sides to make it so far.
"It's the most we've had playing in the finals for a long time," Hardie said.
"To have four teams also playing in the grand final was awesome from the clubs point of view, and while the juniors are always consistent and competitive it was good to see our senior teams also making it through."
In the seniors, the C2's played out a nail-biter against Berwick where they made up four runs in the final innings to score the grand final victory, 10-9. The A1's also played against Dandenong on Sunday 9 September for the championship flag but giving away an early lead was costly for the senior side. Having been down 12-1 at one stage in the game, the A1's managed to fight back and end the game 12-9 but unfortunately it was a case of "too little, too late" for the Pirates' side.
Hardie said, "The A1's did an amazing job to get back into the game after giving away big lead."
In the juniors, the under-16s led from start to finish to take-out their grand final match against Frankston Red, 6-2. The under-12s Pirates side also competed on Saturday 1 September and had a close game against Bonbeach but eventually finished runners-up with the final score being, 9-3.
The Mornington Baseball Club celebrated their great season at their clubrooms in Mornington, following the A1's grand final on Sunday 9 September.