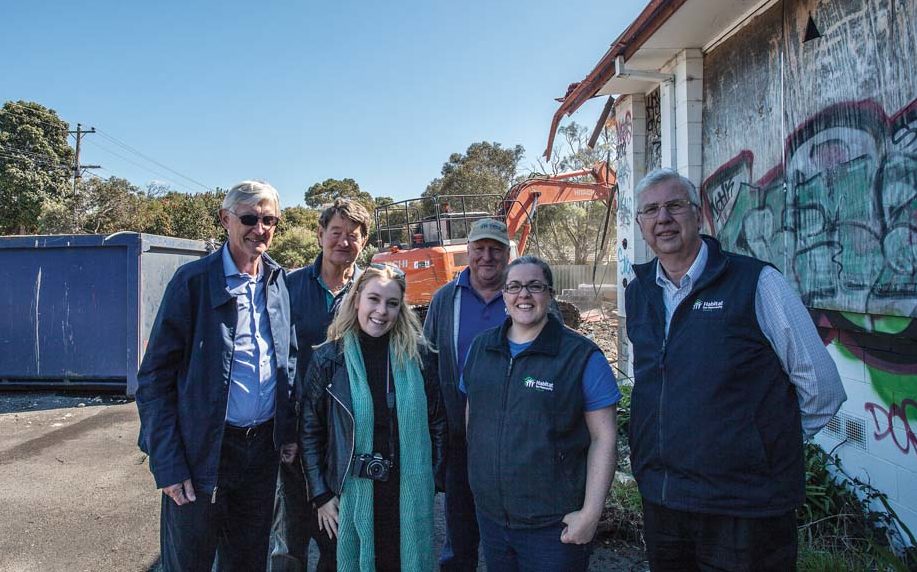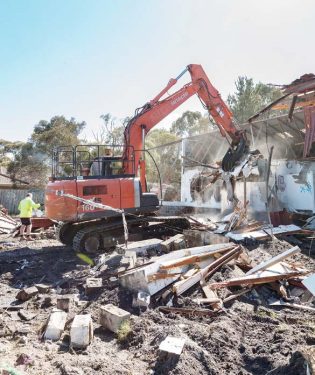 MODERN and affordable homes for low-income families will be built on the site of a former college at Crib Point which was being demolished this week.
Habit for Humanity is building "at least five" single detached homes on the 3300 square metre property formerly occupied by the Victorian Academy of Fine Arts, in Stony Point Road.
The site has been abandoned for about seven years.
"Having a safe and secure home is fundamentally linked to our well-being," Habitat for Humanity Victoria's executive director Philip Curtis said.
He could not say how many homes would be built before town planning approvals were granted but that the three-bedroom units were expected to be completed early next year.
Nor could he comment on the exact cost but said the units were bought for 95 per cent of the current market rate, with the new owners receiving interest-free finance.
"That's how our model works," Mr Curtis said. "It makes the purchase affordable.
"We partner families to become owners of their own homes."
The individual detached houses will come with their own title and run alongside a common driveway.
Crib Point has played a significant part in Habitat for Humanity's history. It was the site of the group's first house in Victoria – in Disney Street in 1995. A second house was built in Crib Point a few years later.
So far, the organisation has built nine houses for low-income families on the Mornington Peninsula.
Mr Curtis said trends indicated a chronic shortage of social and affordable housing in Australia – up to an expected 600,000 units by 2029.
"Low income families living in housing stress deserve and are entitled to have better access to affordable housing," he said. "Everyone has a right to a decent place to live in and call home."
The Mornington Peninsula chapter of Habitat for Humanity Victoria is behind the Crib Point development. It has already helped build three houses in the area, along with two in Rosebud and two in Mornington.
The chapter has also provided more than $300,000 to support other affordable housing projects in Victoria.
It was previously led by the late Mavis Peet who was instrumental in establishing the Habitat for Humanity Rosebud Restore – which will mark 10 years' of activity in November – and will be the main source of  finance for the Crib Point project.
Habitat for Humanity Victoria, which recently handed over its 60th house in the state, last week presented a house to a homeless father and two of his daughters at Yea.
As part of its global operations, every time a house is completed in Victoria Habitat pays for one in Cambodia.
First published in the Western Port News – 25 September 2018