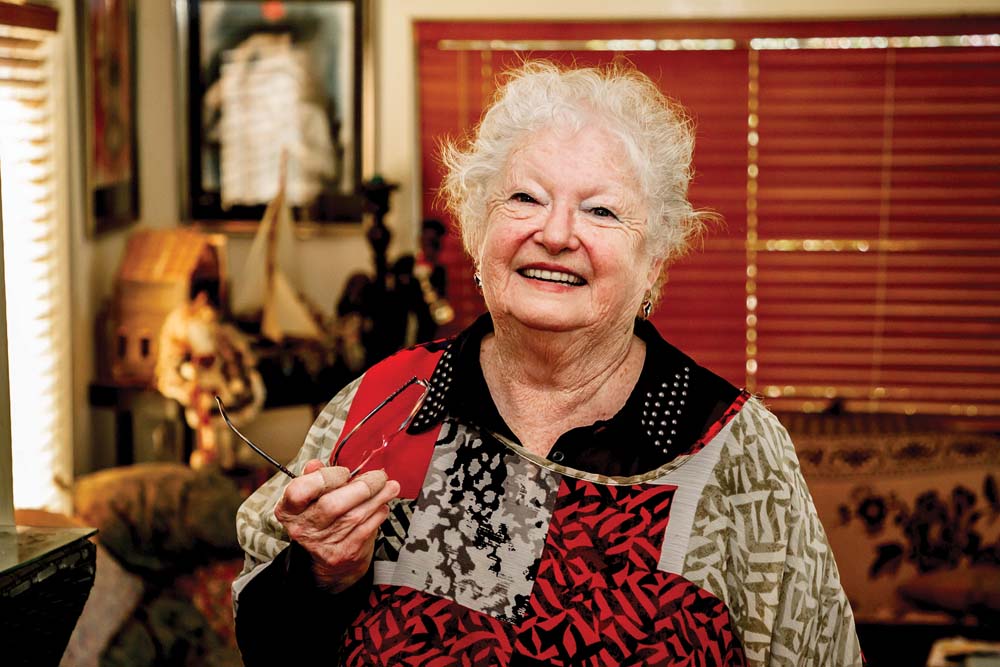 IT may have taken 50 years, but Rye grandmother Wendy Burgis has finally achieved her most treasured birthday wish: to jump out of a light plane.
"It was great," she said, recalling the daredevil jump onto the St Kilda foreshore recently. "I've wanted to do it for a long time and when my daughter Kate asked me what I wanted for my 80th birthday I told them."
Ms Burgis said her extended family watched from far below as she and a skydiving instructor leapt clear of the light plane at 15,000 feet and floated gently down. "Never could I say I was scared or apprehensive," she said of the experience.
"The fellow on my back was in his early 30s and so confident that he made me feel at ease. He talked to me all the way down."
Ms Burgis said the only downside was in having to leave home at 6am to meet the plane at Moorabbin airport by 8am. This meant her son, who has cancer, had to sit in his wheelchair for several hours. "I felt awful," she said. "But, he said, 'Mum, please just do it. You have wanted to do this for such a long time', so I did."
Her description of waiting a long time is borne out when Ms Burgis recalls how she and dozens of other pilot-hopefuls had flocked to Moorabbin airport 50 years ago in a competition to earn free flying lessons through the Civil Flying School.
"The idea was that you would do a test run and, if they thought you were suitable, they would pick the best 10 for training," she said.
"I think I must have come 11th because I was not chosen but I would have loved to have done it. I've still got the letter saying I did OK but had not been selected."
Now, half a lifetime later, the enthusiasm is still there – and part of that dream has come true.
Jumping from the plane, Ms Burgis said the shock of the cold air "burned my face" for a short time as she acclimatised and began to relax and enjoy the descent.
"The instructor told me everything was fine and I could wave my arms and do loop-the-loops. Looking towards Melbourne the MCG was so beautiful.
"Then we made a perfect landing."
Ms Burgis said she had planned to do the jump on her birthday: 25 August, but daughter Kate quipped that she had better do it the day before "because if anything goes wrong we can eat the food at the wake".
Thankfully, nothing did go wrong and the spritely octogenarian can dream up ideas for next year's birthday.
First published in the Southern Peninsula News – 2 October 2018