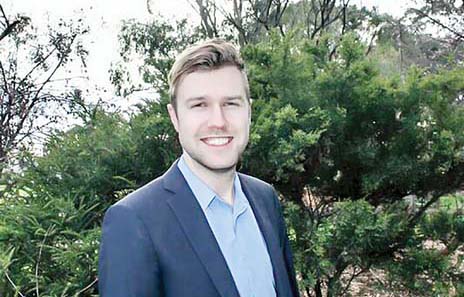 The Labor Party has finally announced its candidate for the seat of Nepean being vacated by retiring MP, Martin Dixon.
The choice of Chris Brayne, above, comes months after the Liberals' Russell Joseph hit the campaign trail and some weeks after the Greens Paul Saunders said he too would be wooing voters in Nepean.
Mr Bayne said if Labor was returned to office and also won Nepean it would ensure the seat became marginal and "have the attention of everyone including myself as the local MP, the Premier [presumably Daniel Andrews] and the government itself".
"Imagine the opportunity our electorate can achieve with an MP who has to actually work for their job."
The three state electorates which cover the Mornington Peninsula are all comfortably held by Liberal MPs: Mr Dixon in Nepean; David Morris, Mornington; and Neale Burgess, Hastings.
Mr Joseph, the Liberal candidate, was formerly Mr Dixon's electoral officer.
While appearing to admit that the current Labor government did not pay much attention to the peninsula, Mr Brayne said he would "fight for the things that keep our peninsula the special place it is".
His initial news release describes the popularity of the peninsula with visitors and tourists while being "filled with working families, school kids and retirees alike, all of whom have chosen, for obvious reasons, to live their lives in this special part of Australia".
"But although our peninsula is so great, there are issues that seem to be ignored the more time goes on," Mr Brayne said.
"How is our community best served by having a shoe-in each election? The people of Nepean would get better bang for their buck when their local politicians have to work for their vote, not expect to win every time regardless of how hard they've worked for you."
Mr Brayne said he would "fight to keep the Green Wedge, and ensure all inappropriate development is halted before they gain too much traction".
He would "prevent overreaching property and business development" while working "to ensure our tourism industry needs are coupled with the need to protect our serene way of life".
"I will work with tourism bodies to keep our tourism industry strong and our local population happy," Mr Brayne said.
"I've lived on the Mornington Peninsula my entire life. I know this electorate, I know the people of this electorate and I know this electorate deserves more attention than it gets."
His news release ended with the assertion that "it's time to get a Brayne in Parliament".
First published in the Southern Peninsula News – 2 October 2018