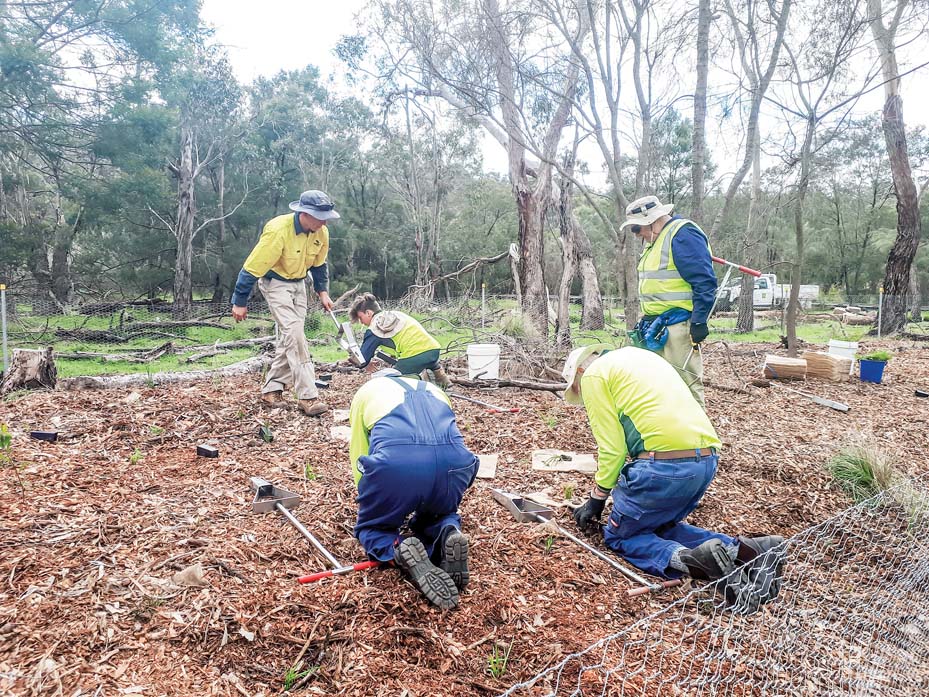 A NEW feature at The Briars property, Mt Martha, is designed as a place "to bring our human and wild communities together in a more connected way, with a 'hands-off approach".
Opening next month (Saturday 3 November) The Nature Nook is a place of contemplation at the intersection of two boardwalks.
"We'd like to educate children and adults about how humans and wildlife mutually benefit and how we can interact," Eve Kelly, secretary of the Australian Wildlife Protection Council, said of the Nook.
The Nook is being developed with a community placement grant from the owner of The Briars, Mornington Peninsula Shire.
The 230 hectare property off Nepean Highway includes a wildlife Sanctuary, heritage homestead, nursery, eco-living display centre, astronomy centre and a restaurant.
The Nook will include seating, mini habitats for wildlife including, nest boxes, dreys (possum nests), a rope bridge, signs and cameras.
"With an emphasis on using our senses – sight, smell and sound – the Nature Nook is a place to sit, be still and contemplate the wild members of our community," Ms Kelly said.
"By creating a meeting-place for wildlife and people, and presenting ways to interact using a hands-off approach, we are opening our hearts and minds to how we co-exist with wildlife and how we mutually benefit."
Ms Kelly said the Australian Wildlife Protection Council and other wildlife groups were aware of an increasing disconnect between humans and the natural world.
"We see the benefits of quiet interaction with nature, to learn about our wildlife using other senses, other than touch, to listen, smell and observe wildlife in their natural environment. While we can improve their habitat for their welfare we can also appreciate them for all the wonderful benefits they provide us."
Ms Kelly said the protection council would like to include people who are interested in mindfulness and positive psychology to help provide information about nature to children.
Details: 0425 842 618 or eve.awpc@gmail.com.