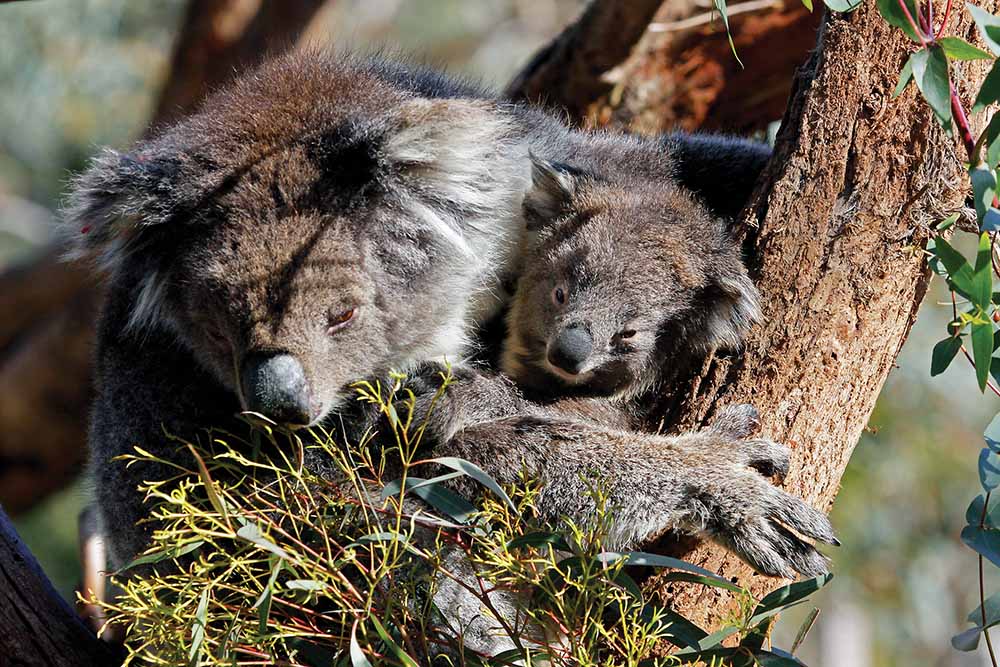 TASTY eucalyptus leaves, lots of naps, cuddles from mum – welcome to the world of Banjo, the first koala joey born at Moonlit Sanctuary, Pearcedale.
Banjo arrived after months of suspense for sanctuary staff. Now, energised by his mother's nourishing pap, Banjo is ready to ride on her back and see the world through the leaves of the gum trees.
In his first days, Banjo spent a long time in his mother's pouch attached to her teat. As he grew bigger he would appear from time to time, occasionally poking out a leg, then an arm, or his head.
Some days he pulled most of his body out to take a peek. Now, at seven months, Banjo is mostly hanging out on his mum's back in the sanctuary's latest exhibit – a 10,000 square foot koala centre with five habitats to encourage breeding.