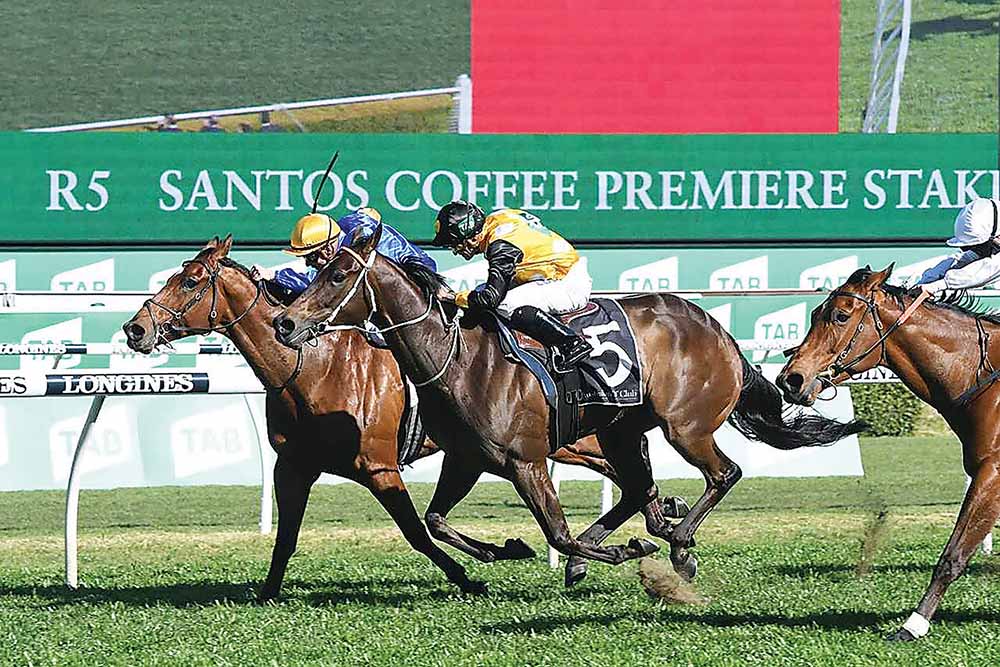 FREEDMAN Racing's star sprinters, Shoals and Santa Ana Lane, are right on target for the $13 million The Everest after running the quinella in the Group Two Premiere Stakes at Randwick on Saturday 29 October.
Santa Ana Lane (first) and Shoals (second) left several Everest competitors in their wake, including last year's Everest winner Redzel, after scorching the turf to run a track record of 1.07.45s.
Mornington-based trainer Anthony Freedman said it will just be about keeping them at their peak for the feature event on Saturday 13 October.
"They are easy horses to travel and both have done a bit of that," Freedman said.
"Now it's just a question of keeping them up to the mark over the next two weeks.
"I think the track may have been a bit firm for Shoals so a bit of rain between now and the race would suit her."
Assistant trainer Sam Freedman was also full of praise following the pairs run.
"He (Santa Ana Lane) was fantastic, it was great ride by Benny (Melham), he knows the horse so well," he said.
"I thought he was going to run out of time, I thought they were going to get away from him, but fortunately he's got her right on the line.
"Santa we'll just keep him happy now, he's probably right where we need him to be, Shoals probably had a little bit of improvement to come, she'll come on for that and both will be right where we need them to be in two weeks' time."