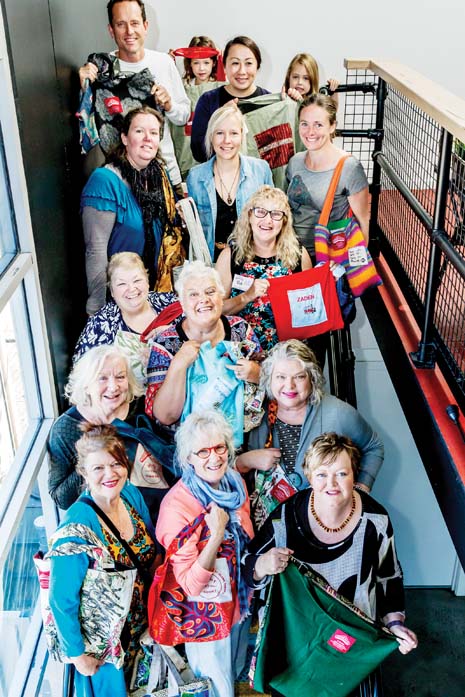 BOOMERANG bag volunteers on the southern peninsula played host to the originators of the recyclable cloth bag movement at a breakfast at the Cooee cafe, Capel Sound, last week.
Founders Tania Potts and Jordyn de Boer, as well as Anthony Hill, of Plastic Pollution Solutions, came from Queensland to meet and acknowledge the work of their southern counterparts in making the bags and spreading the word.
"They came to meet us because we have such great Boomerang bag support here on the peninsula," Seawinds Capel Sound Boomerang bag coordinator Val Rowe said.
"It was a meeting for all of the peninsula's boomerang bag volunteers who collectively have produced more than 25,000 Boomerang bags in just over a year."
For details on boomerang bags call Ms Rowe 0435 149 456 or message Seawinds boomerang bag Facebook group.
THE state government last week launched a campaign encouraging shoppers to use reusable bags ahead of a ban on lightweight, single-use plastic bags next year. Research by Sustainability Victoria has found around three-quarters of shoppers already carry reusable bags when food shopping. The research found younger shoppers, and those on higher incomes, have been slowest to forsake single-use bags, particularly when buying non-food items.
First published in the Southern Peninsula News – 9 October 2018