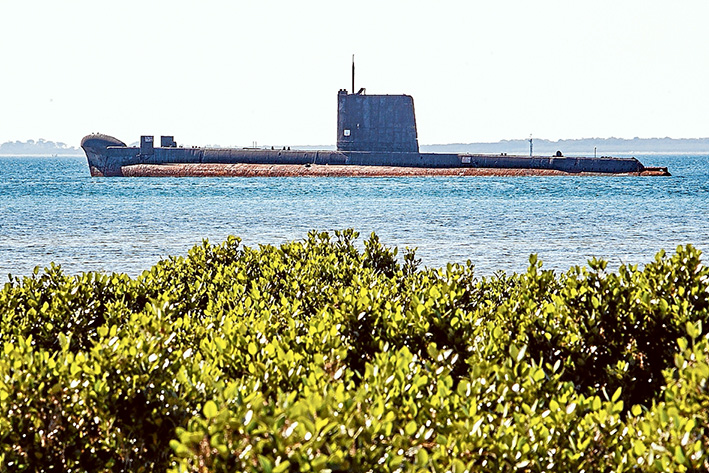 The Liberal Party has thrown a lifeline to the Otama submarine that has been anchored near Crib Point for the past 17 years.
Hastings MP Neale Burgess on Sunday (14 October) said a Liberal Nationals government would bring the vessel ashore at Hastings, if it wins the Saturday 24 November state election.
Mr Burgess said his party would work with the Oberon Association, Mornington Peninsula Shire Council and Western Port Chamber of Commerce to create a potential tourist attraction out of the submarine.
He said feasibility studies and business cases had shown "what a great tourist attraction the Otama would be for Hastings and the wider Western Port region".
"The combination of this wonderful submarine, with its distinguished service, being located in Hastings, with its incredible maritime history, is a tourism opportunity too good to miss."
The cost of using the submarine as a museum centrepiece is tipped to be more than $5 million.
Mr Burgess said the previous Liberal government had committed $1 million towards bringing the submarine ashore, but the plan was dropped by the elected Labor government.
"The permission to use the land to bring the Otama ashore … is still in place and so now all we need is the money to get it done," he said.