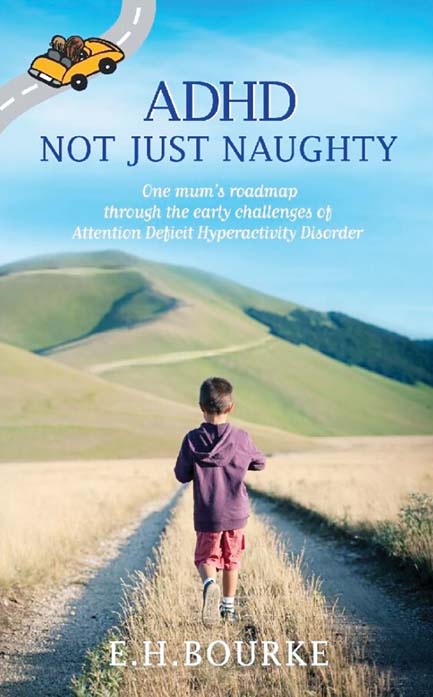 A CRIB Point woman whose now-adult son was diagnosed with attention deficit hyperactivity disorder (ADHD) at age seven has written a book about her experiences.
"We had many years of behavioural issues that left me wondering what I was doing wrong as a parent," Elsie Bourke said.
"I was often told he was 'just naughty', but knew in my heart that this wasn't true and there had to be an underlying issue.
"With the diagnosis, I made it my mission to find out all I could about ADHD and began to keep my own notebook of what worked and what didn't. These notes became my roadmap and formed the basis of my book."
Ms Bourke, who said ADHD Not Just Naughty was written to help other parents navigate their ADHD parenting road, describes it as "an uplifting self-help guide, with a strong focus on emotional support".
"It offers practical help and strategies, intertwined with my own experiences: the good, bad and ugly, used as examples with a little humour thrown in."
It aims to assist in changing problem behaviours and to give parents a "more positive mental attitude", she said. "Topics discussed include understanding ADHD from a child's perspective, parents' self-esteem, staying positive and controlling anger."
Other topics include a children's self- esteem, friendships, problem situations, schooling, and working together as a family unit.
"I hope to encourage better awareness and understanding of ADHD and show that the diagnosis can be seen as a new beginning to a better relationship," Ms Bourke said.
The neurodevelopmental condition is said to affect about seven per cent of children, and is more often diagnosed in boys.
Its main symptoms are hyperactivity: difficulty sitting still or standing in line, being fidgety and "always on the go"; impulsivity: Acting and speaking without considering the consequences; can't help touching/grabbing, and inattention.
Stimulant medication, like as Ritalin and Adderall, can help those affected maintain better focus and control activity levels, leading to improved social and educational outcomes, Ms Bourke said. "There are many strategies for parents, such as implementing consistent routines, praising effort and not just the end result, and encouraging hobbies and activities to burn off energy."
This month's launch of ADHD – Not Just Naughty coincides with ADHD Awareness month. It is published through Plunge Publishing and for sale through Petersen's Bookstore Hastings and Farrell's Bookstore Mornington.