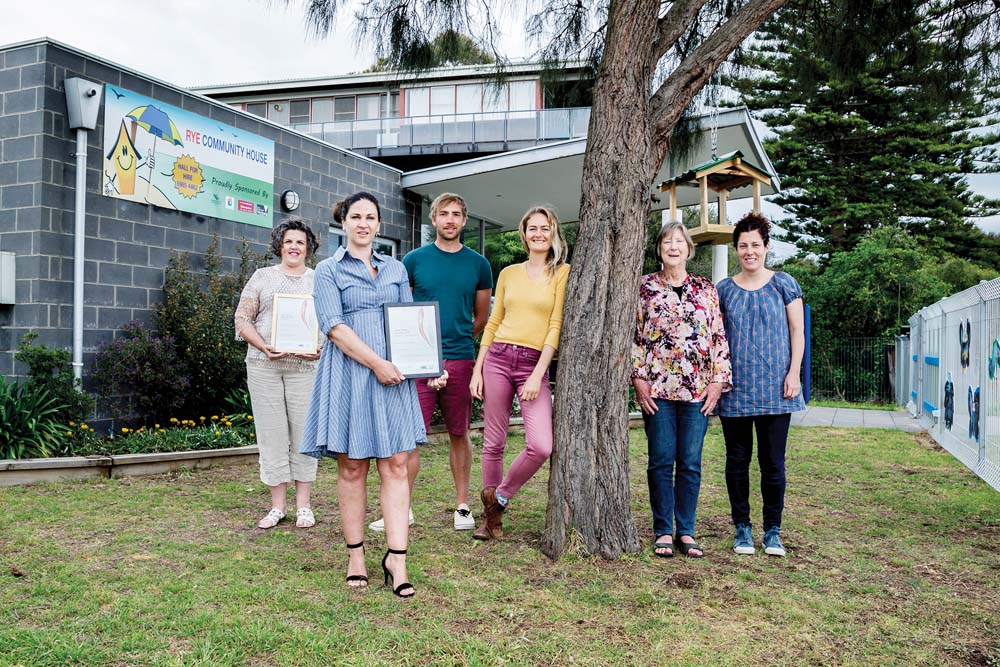 RYE Community Group Alliance has been awarded the $1000 Keep Victoria Beautiful Gift Fund prize for its project: A Clean Rye Protects Marine Life – Do the Right Thing.
President Mechelle Cheers said the campaign would run over the peak tourist period as a litter prevention strategy to keep marine debris out of the bay.
"It is targeted at tourists who leave behind huge amounts of plastic and other litter every summer," she said. "We hope to highlight through the great work of Rye individuals and groups that, as a community, we value our coastal environment and expect visitors to do the same."
The alliance has a draft concept for a mural by artist Josie Jones. It is working with Rye Primary School to complete the mural and have a competition for Do the right thing slogans which will be placed in prominent positions around the town.
Rye Community House and volunteers have won the Environmental Sustainability Award for Sustainability Sundays. It aims to bring the community together to make the southern end of the peninsula more eco-friendly. Sustainable Sundays combines the Southern Peninsula Repair Cafe, Rye Boomerang Bags, and Crop and Swap, Rye.
The repair cafe's volunteers show clients how to fix broken items. Boomerang bag volunteers make re-usable shopping bags' using recycled materials as an alternative to plastic bags. Crop Swap Rye aims to build community, reduce food waste and help its members eat better for less. The next Sustainability Sunday is 2-5pm, Sunday 18 November.
Seaside Scavenge, Rye was highly commended in the community government partnerships section of the awards.
Seaside Scavenge promotes marine debris awareness. Rubbish they collect is sorted and entered into an international marine debris database.
The success of its campaigns can be measured by the amount of rubbish collected. Last summer, over four hours, 270 volunteers collected 80 metres of fishing line from under the pier, 10,000 cigarette butts and 770kg of rubbish – "all left behind by visitors", Ms Cheers said.
As well as cleaning Rye beach and foreshore, participants earn cashless currency which they trade for clothes or goods at Seaside Scavenge second-hand stalls. These attract a diverse range of clients. As well as community stalls scavenge organisers hold sculpture and repurposing/recycling workshops. Live music from local bands is a feature of the events.
The next seaside scavenge is on Sunday 13 January.
First published in the Southern Peninsula News – 23 October 2018