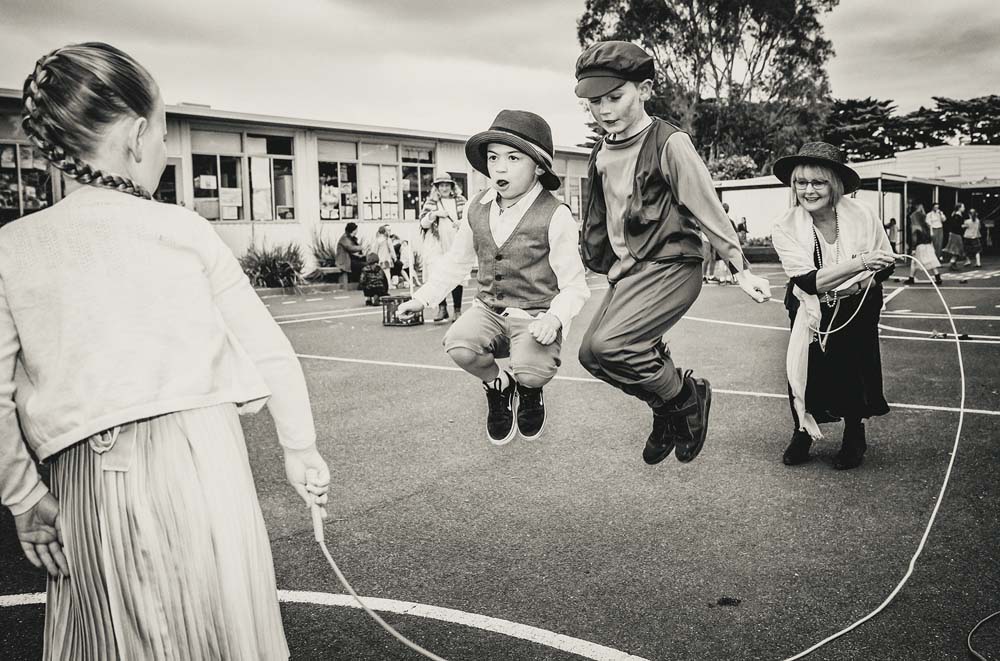 CHARCOAL sketching, marbles, skipping ropes, wool craft and butter making were just some of the activities enjoyed by Osborne Primary School pupils as they celebrated the school's 145th anniversary last week.
They are their parents and teachers dressed up in period costumes for the photo booth and took part in a range of "olden day" activities at the special evening, Thursday 18 October.
"A fun night was had by all," teacher Meaghan Woods said. "It reflected a united, positive community feel.
"Osborne has enjoyed an incredible 145 years of education with many more years and budding, enthusiastic students yet to come."