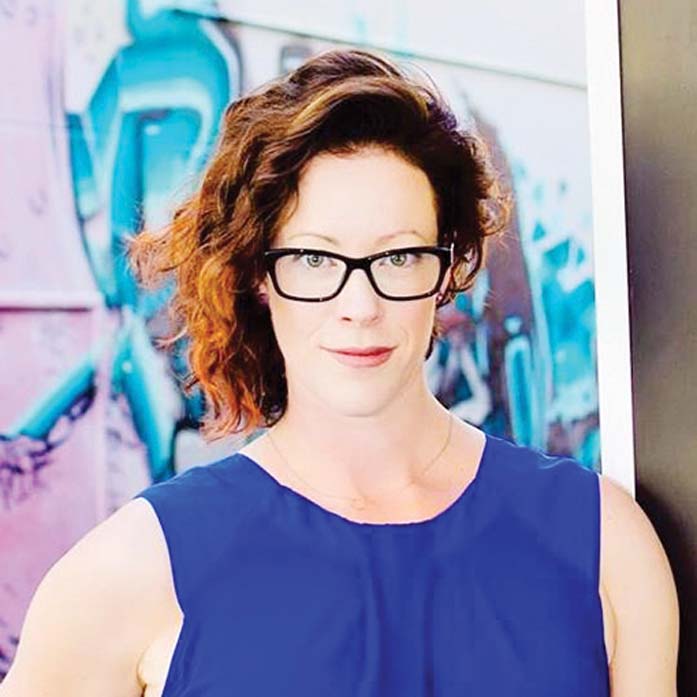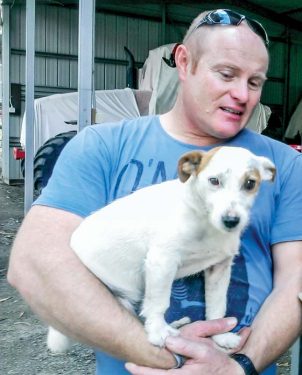 PSYCHOLOGIST Vanessa Thiele has chosen to use a dog as the main character of a book aimed at fostering children's "social and emotional intelligence, work ethic and grit".
Thiele says these are "mindset skills that are of particular interest to parents and teachers".
The man vehicle for these character traits is Biggles, a Jack Russell.
In real life Biggles "worked" on farms for 15 years alongside Thiel's husband Tim and his brother.
"Tim worked all over the Mornington Peninsula and had lots of clients, many of who would remember Biggles," Thiele, who practices in Hastings, says.
"I was inspired to write about Biggles because I saw how much he loved the work, riding in the machinery and on the hay trailer, chasing the mice. "He got into many scrapes too; once he was bitten by a snake and lived to tell the tale; another time he fought a kangaroo and held onto its back while it hopped and bounced around. He was quite extraordinary."
A mother of two – Ollie, six and Ashy, four – Thiele's Biggles Goes to Work is the first in a series of five she and illustrator Jenny K Barnes plan to publish through crowdfunding.
Barnes is a former high school friend and also the mother of two young children.
"This was definitely a passion project for me," she said.
"It's thrilling to be able to bring this little character to life and think about the positive influence he will have on our readers".
Thiele has written three of the five-book series. The second, called The Little Dog Who Could, focuses on resilience and overcoming challenges, and the third, Biggles Finds his Superpowers, focuses on individual strengths and self-compassion.
The final two will cover gratitude and mindfulness, and emotional intelligence.
The books will be accompanied by notes to help teachers and parents "map the areas of the curriculum to the book themes and generate discussions that will support children's positive mindset skills", Thiele says.
Sales of the books will also help "Aussie farmers battling drought and natural disasters" through the Drought Angels organisation.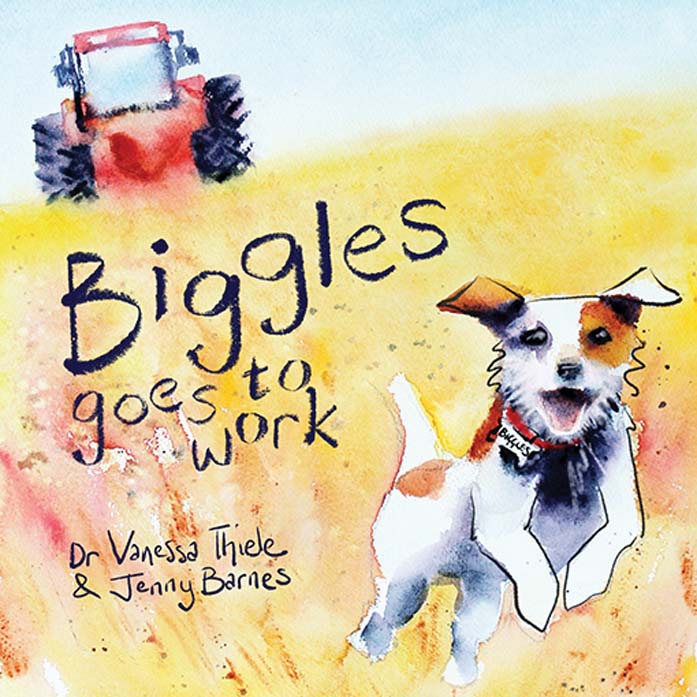 "We thought it only fitting, since Biggles displays the same resilience and tenacity as the farmers themselves," Thiele says.
"The book tells a heart-warming tale in rhyming verse about Biggles working on the farm and learning the joy of helping others.
"He displayed such enthusiasm and tenacity; he just loved his work and overcame every challenge he faced. I thought kids would connect with Biggles, and that his story could inspire the same strength and self-belief in them."
Biggles Goes to Work is available by going to www.Kickstarter.com and searching for Biggles Goes to Work.
First published in the Southern Peninsula News – 30 October 2018