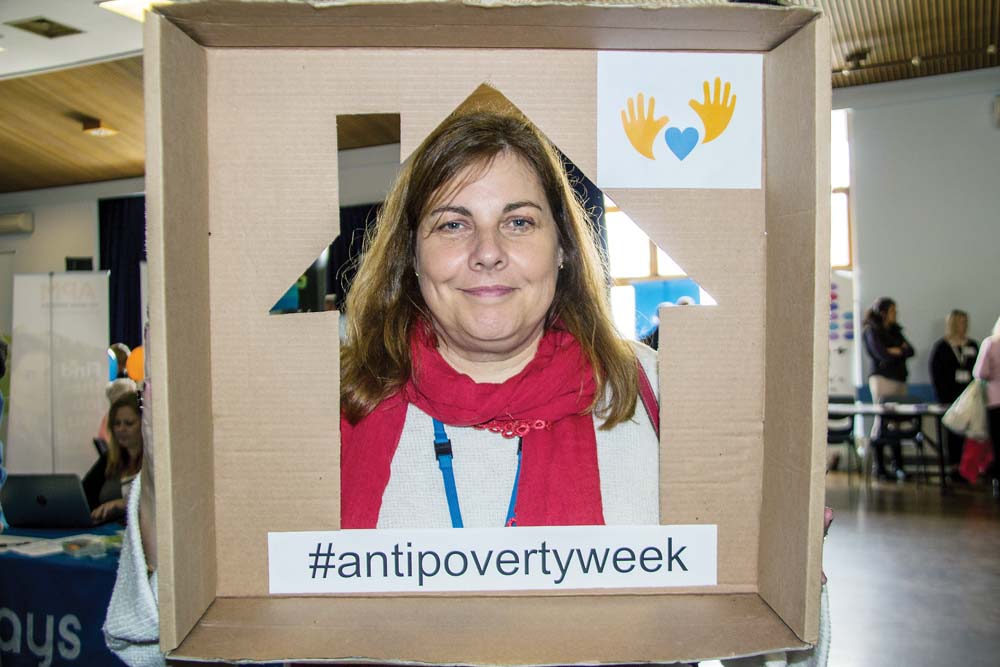 MORNINGTON Peninsula Shire's representative on the Triple A Housing Committee Cr Simon Brooks said that of the 2000 requests for homelessness services on the peninsula last year 895 were classed as "high priority".
Cr Brooks sourced the statistics from the June Victorian Housing Register, the centralised social housing waiting list for the Bayside/Peninsula region. "The council has an important role to play in facilitating social housing and will actively work to develop strategies to address gaps in the housing market," he said.
The information is relevant as the council reviews its three housing policies, with the community invited to provide feedback on "how [the shire] can do more to close the housing gap".
The shire's Draft Triple A Housing Plan, Draft Social and Affordable Housing Policy, 2018 and Draft Rooming House Policy, 2018, are on public exhibition until Friday 14 December.
The mayor Cr Bryan Payne said the aim was to develop strategies to address gaps in the housing market. "The policies will also assist council to advocate for and facilitate sustainable housing options for the community," he said.
"They would address issues of homelessness and housing stress having regard to related matters of people's health, social isolation, poverty, food insecurity and sense of community security.
"We want community feedback to update these housing policies to ensure they continue to meet the needs of our community."
About 200 people attended Mornington Peninsula Shire's Fair Deal Housing and Wellbeing Expo held at Rosebud Memorial Hall during Anti-Poverty Week and Gambling Harm Awareness Week recently.
The expo highlighted worsening housing and homelessness issues on the peninsula in the lead up to the state and federal elections.
Shire staff said the expo aimed to empower people to take action on housing issues and to offer wellbeing resources and referrals to those who are homeless or struggling to afford the costs of housing.
The expo was seen as a worthwhile way of establishing new pathways to available services in a non-threatening environment for those who might otherwise lack knowledge of them or be reluctant to access them.
About 30 organisations offering housing or other services attended to explain the services that are available, as well as shire officers.
Other organisations, including Back in Black BBQ, CWA, Rosebud and District Men's Shed and musicians from Mornington Secondary College, supported the event.
The first submissions to the council's Draft Triple A Housing Plan were lodged at the expo. See the plan on the shire's website or take part in a workshop, 10.30am-12.30pm, Monday 26 November, at The Studio @PCT, 91 Wilsons Road, Mornington. Community consultation closes 5pm, Friday 14 December, or visit mornpen.vic.gov.au/haveyoursay
Survey forms in hard copy are at the shire's Rosebud, Mornington, Hastings and Somerville offices, or at other times by appointment at the shire office, 21 Marine Parade, Hastings.
Rally to push for services

ANTI-HOMELESSNESS campaigner Wayne Iremonger said he was hoping to stage a rally in Mornington later this month to push for better homelessness services on the peninsula.

Mr Iremonger is one of up to 100 residents affected by the impending closure of the Capel Caravan Park in Eastbourne Road, which is expected to be redeveloped for retirement units (See Park residents worry over futures The News 12/6/2018).

"Visualise the current VicRoads advertisement: Zero people killed on our roads, and ask yourself: 'What is acceptable?'" he said. "Similarly, what is an acceptable figure for homelessness on the peninsula?"

Mr Iremonger said he had asked a colleague who was organising a [homelessness] rally in the city to postpone it until after the state elections and to hold it outside the shire's Queen Street, Mornington, offices.

It would be attended by the homeless as well as assistance groups, churches, not-for-profits, and emergency food services outlets. The ABC had also been invited.

"The intention is to highlight to state and local government that we do have a problem which needs urgent attention and which should be addressed as soon as humanly possible," Mr Iremonger said.

"Land for affordable housing must be released for the homeless and both local and state governments and agencies have a responsibility to make this happen.

"Let's work together to find and adopt a workable solution."

Mr Iremonger said affordable one-and-two-storey units approved by the state government were feasible options on land which had yet to be allocated.