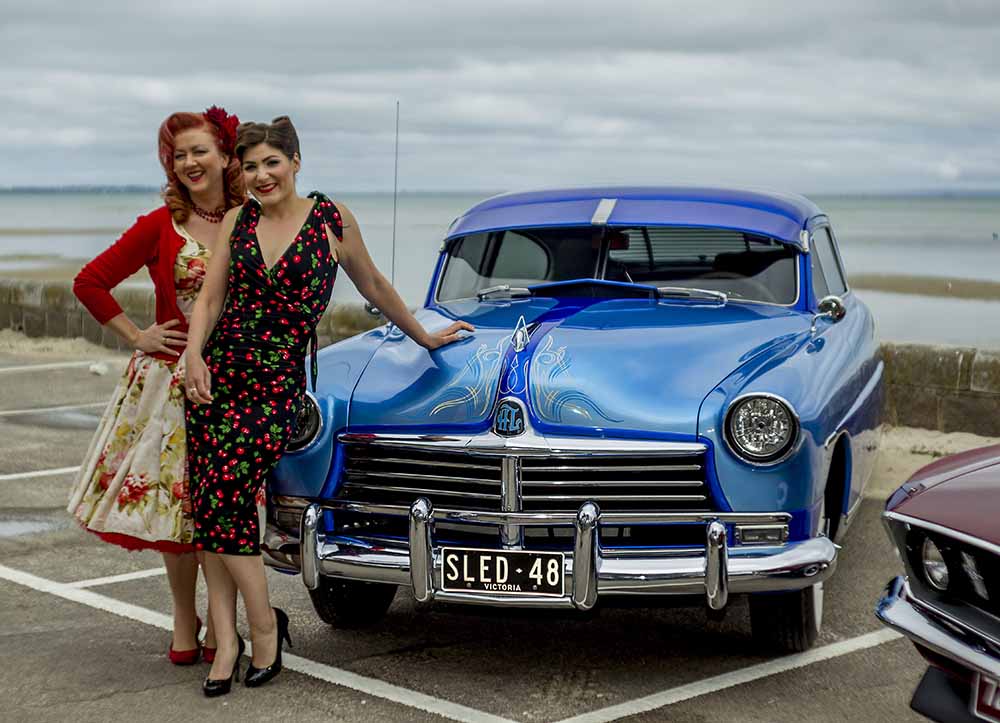 IT'S Rosebud's long history as a great place to enjoy summer lovin' holidays that makes it the perfect place to revive the fun-filled '50s and '60s lifestyle.
Rosebud RockFest, held over three days November 16-18, is a fun celebration of all things groovy; cool cars and hot bands, rock music dances and shows, retro clothing markets and a Pin-Up contest to boot!
RockFest '18 starts on Friday evening at Rosebud Primary School with the first of many dances featuring the band Who Was That Cat who play 50's and 60's music with a Rockabilly twist.
On Saturday morning the Rosebud town centre comes alive with '50s bands and street jiving., Hot Rods, muscle cars street cruising along Pt Nepean Road and vintage caravans on display on the Village Green.
At the Rosebud Primary School there's a '50s and '60s market with retro clothing, DJs, live bands and dance demonstrations with Rockhouse.
During the afternoon the Rosebud Hotel presents bad boy Rockabilly band Diddy Reyes '59 Rockers and on Saturday evening, there's more rock, more roll with Shane Magro Combo, ever popular rockers Fender Benders, Jukebox Heaven's Honey B and the Stingers and Australia's coolest Blues and Swing band The Jackson Four.
Sunday sees pre-1970's Hot Rod and Classic Car Show on the Village Green, with hundreds of cars and vintage caravans on show. For fashionistas there's vintage clothing and 'Pin Up' contest in the Memorial Hall.
The market continues at the Rosebud Primary School on Sunday from 10am with great music from Who Was That Cat and Fender Benders. All events will conclude by 5pm.
Tickets are essential for many events and will sell out quickly, so go to foreshorerockfest.com.au, where you can also get all the details, and like the Facebook page ForeshoreRockFest for all the latest news.