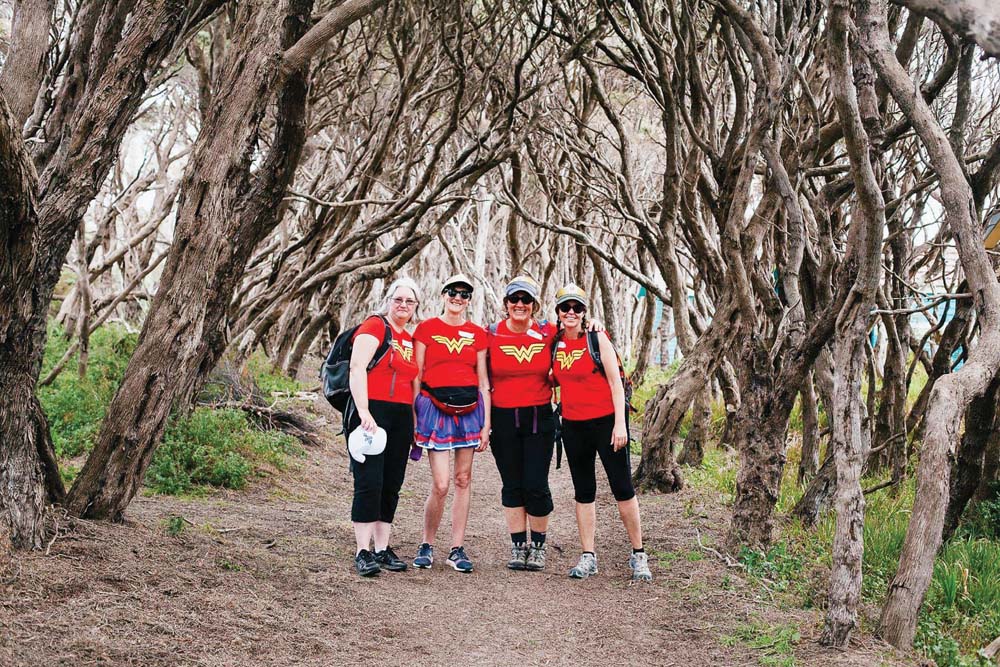 WONDER Woman Walk organiser Helen Powell said she was "amazed and overwhelmed" by the huge turn-out of supporters, Sunday 14 October.
The 60 women taking part raised more than $13,000 for the Ovarian Cancer Research Foundation when they walked along the beach and foreshore from Safety Beach to Sorrento.
Ms Powell was diagnosed with ovarian cancer five years ago after just two weeks of minor symptoms and is still being treated for the disease.
"I could not believe that I could be diagnosed with such an advanced cancer without knowing," Ms Powell said.
"With little to no symptoms and no early detection most women are diagnosed when the cancer has already spread, making it very difficult to treat.
"This is why it is the most lethal of the gynaecological cancers. To put it in perspective, only 40 per cent of women diagnosed with ovarian cancer will survive more than five years compared to 90 per cent of those diagnosed with breast cancer.
"We need an early detection test to increase survival rates and this requires funding that can be maintained."
Ms Powell and colleague Jennifer Dordevic came up with the Wonder Woman Walk concept three years ago with six friends taking part. Last year the number increased to 18 and this year 60 women joined in.
The Wonder Woman Walkers smashed their $9000 target and, with more than $13,000 raised so far this year, donations are still coming in.
"It was a beautiful day for the walk and the members of the public showed much interest and encouragement as the superheros walked past," Ms Powell said.
She was overwhelmed with the interest from friends, colleagues from Monash University, strangers and friends-of-friends, with many travelling from country Victoria and one from Sydney to join the walk.  Others included Ovarian Cancer Research Foundation CEO Lucinda Nolan and colleague Tamika Webb.
"Sisters, mums, daughters, colleagues all walked together; it was very moving," she said.
Kate Sicilliano, who could not do the walk, put on a picnic lunch which raised more money for the cause.
"We would love more women to get involved and any business which would like to be involved, too," Ms Powell said.