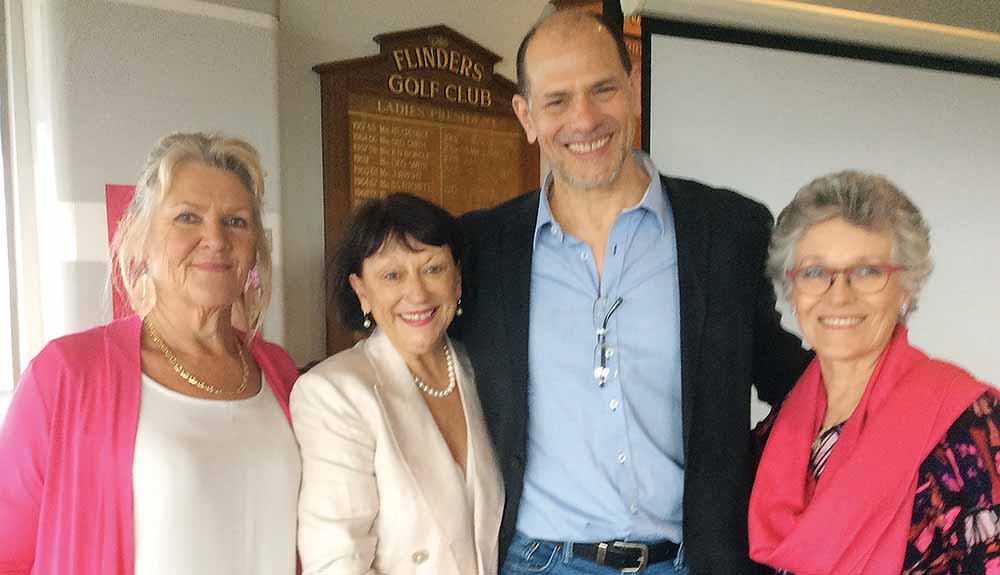 OCTOBER was Breast Cancer Awareness Month with many events fundraising for research. One was the 7th Annual Pink Ribbon Breakfast at Flinders Golf Club, Tuesday 30 October, which was attended by 110 people and supported by Flinders District Lions.
The morning raised $10,300 for the National Breast Cancer Foundation, which is the only national body that sponsors breast cancer research through money raised from the public.
Guest speaker Dr Normand Pouliot heads the Matrix Microenvironment and Metastasis Laboratory at the Olivia Newton-John Cancer Research Institute. His laboratory focuses on the regulation of breast cancer metastasis, with a strong emphasis on the spread of breast cancer to the brain – a NBCF-funded project.
"The audience were eager to learn and understand all of this and gave generously to the event," host Monica Holland said.
"Many businesses around Flinders and the region supported the event with wonderful prizes for raffles and silent auction items."